Work at Ceylon Sliders – Current Job Openings
Front Desk Manager, Trainee Front Desk Assistant – Shop, Executive Chef, Pastry Chef, Commis 1, Cashier and Steward.  
Apply by emailing your CV to nimashi@sunshinestories.com
CHEF
---
Short description: This is a project-based chef position where you would work a period of time to develop the breakfast, lunch and dinner menu for Ceylon Sliders and teach the kitchen team how to prepare the food at consistent quality.
Duration: 6-12  weeks
Starting date: As soon as possible
Compensation: *If you are a foreign resident, airfare, visa and other expenses will be covered, including salary.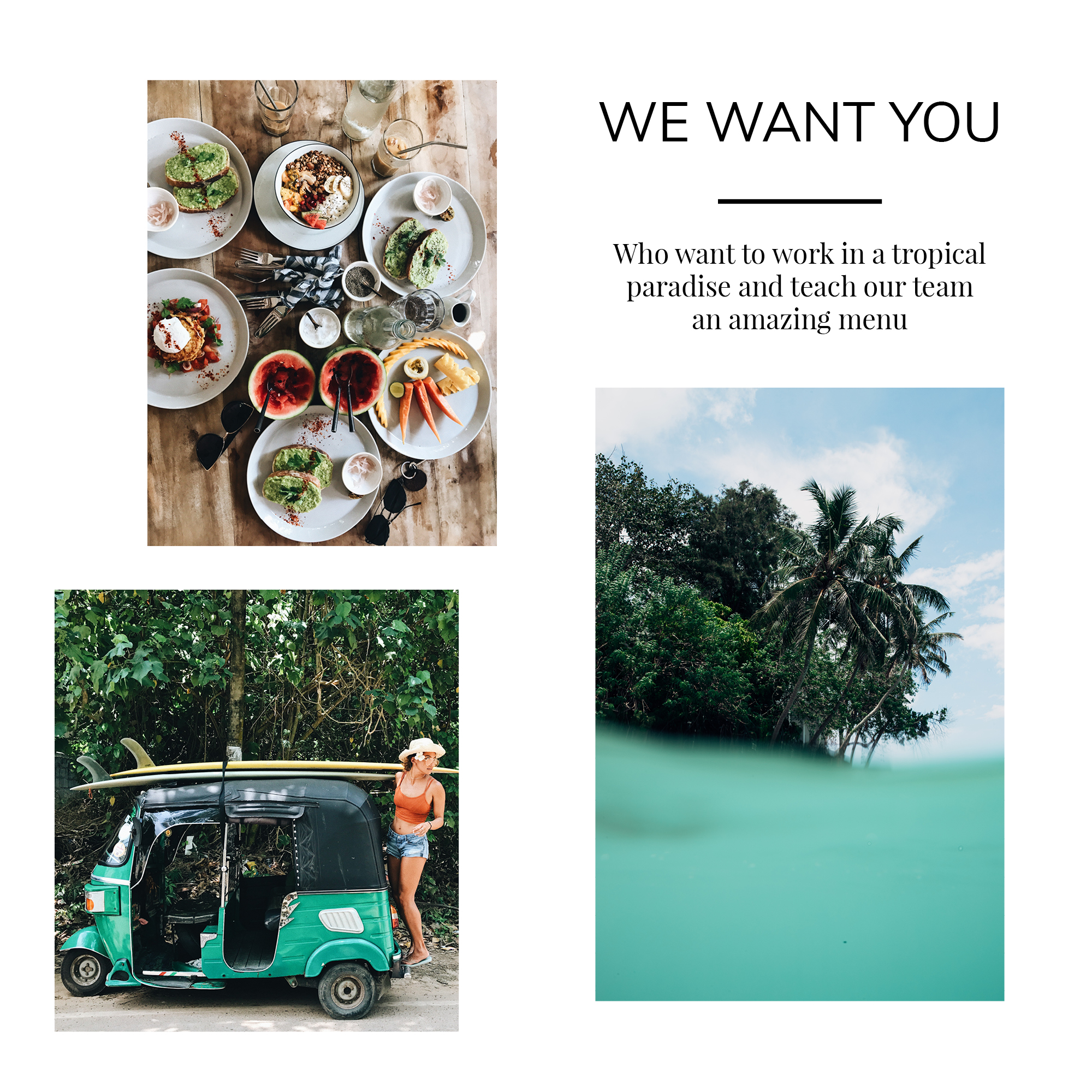 Work description
We are searching for an experienced chef to develop our existing all day breakfast menu, as well as adding a couple more lunch dishes and an all new new dinner menu. The work will be project-based, the end goal being that the existing team in the kitchen (head & executive chef + helpers) can prepare the food with consistent quality and timing.
The role will be at Ceylon Sliders, a small lifestyle concept with a hotel, shop, surf school, drop in yoga roof top and a café – located beach front in Weligama, Sri Lanka.
On this job you will use your knowledge and experience of professional cooking to lead a team of staff and efficiently run a café with breakfast, lunch and dinner. A passion for food and cooking is a must, but even more so, we're looking for a candidate with the passion to teach others as well. Many members of our team are not educated in basic kitchen skills and will need a lot of guidance and oversight to learn.
You are required to have previous experience of working in a professional kitchen, running your own section. Experience as a head chef or sous chef is a plus, but at we will require having worked under an executive level as a minimum pre-requisite for the job.This job will require good leadership skills, and the ability to work quickly and calmly when under pressure. You will need to have a background in making various types of foods and cuisines, and mixing different cooking styles.
The ideal candidate is someone who's excited about working with fresh, local produce and reducing the food waste and use of plastic products by finding ethically sourced and produced foods. You need to be creative when it comes not only cooking but also plating, creating eye-popping dishes, while being able to deliver consistent results. You will be responsible for controlling a budget and teaching your skills and ideas to the existing kitchen team so that they can carry out the work.
Working for Ceylon Sliders
You can expect your position at Ceylon Sliders to be a unique experience that allows you to cultivate your culinary passion, whilst exploring the natural environment that Sri Lanka has to offer. From surfing to yoga, there are all kinds of ways to enjoy your time here at Ceylon Sliders. We are looking for you who want to be part of not only the kitchen team, but also our lifestyle here by the sea.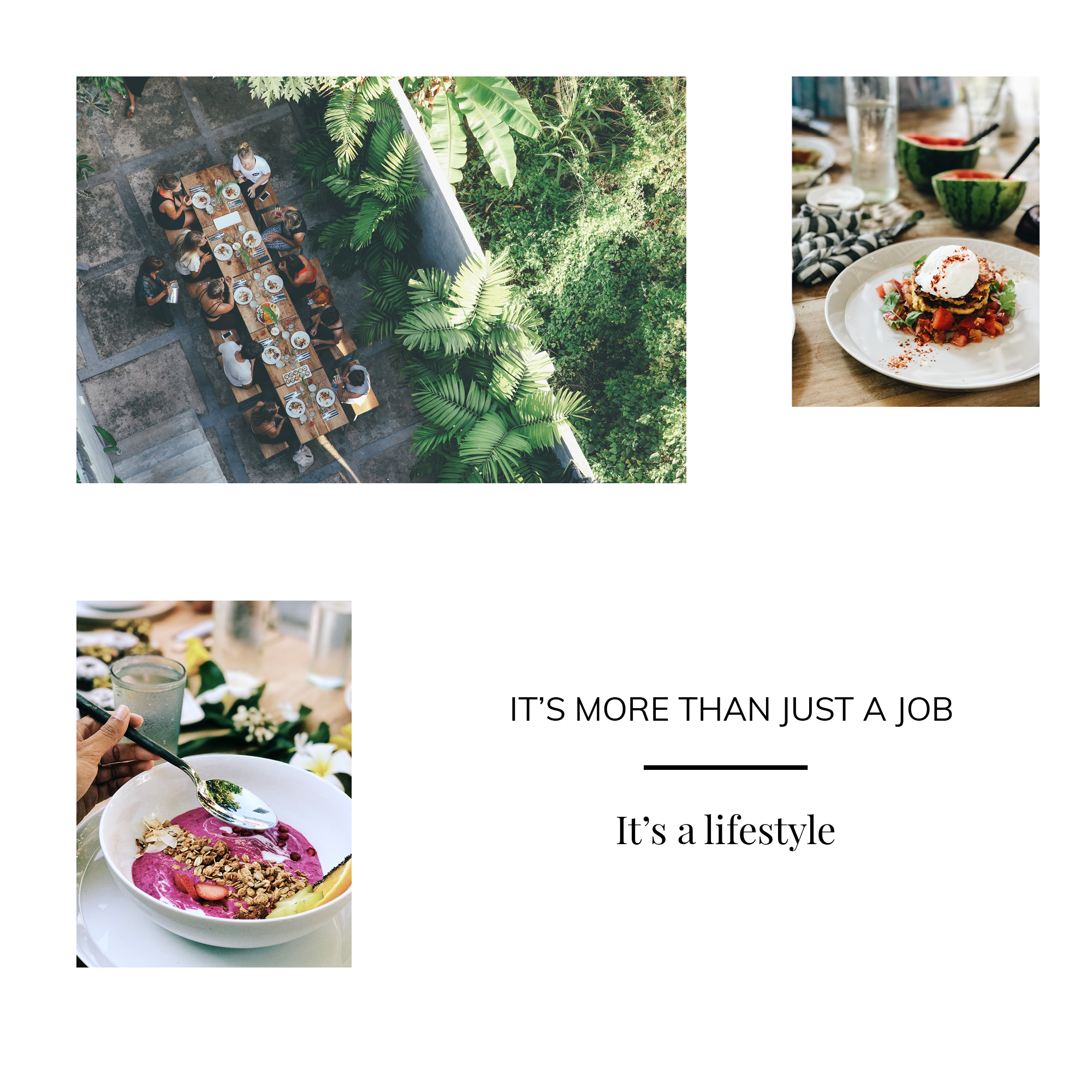 Requirements
Innovate/creative in your cooking style & abilities – has an eye for the kind of food and menu that we want to create
A leader and a team player – knowing how to train non-skilled, how to inspire growth, and teach how to prepare food with quality and timing
Experience working in a professional kitchen – at executive level, running your own section
Good at organizing and delegating work and keeping a budget is a must
Fluent in English
Able to deal with a stressful environment
To apply, please email work@sunshinestories.com with
Your CV
A cover letter
A few photos of food that you have prepared
The time frame of when you are available (start and end date).
We only answer to complete applications. Thank you!