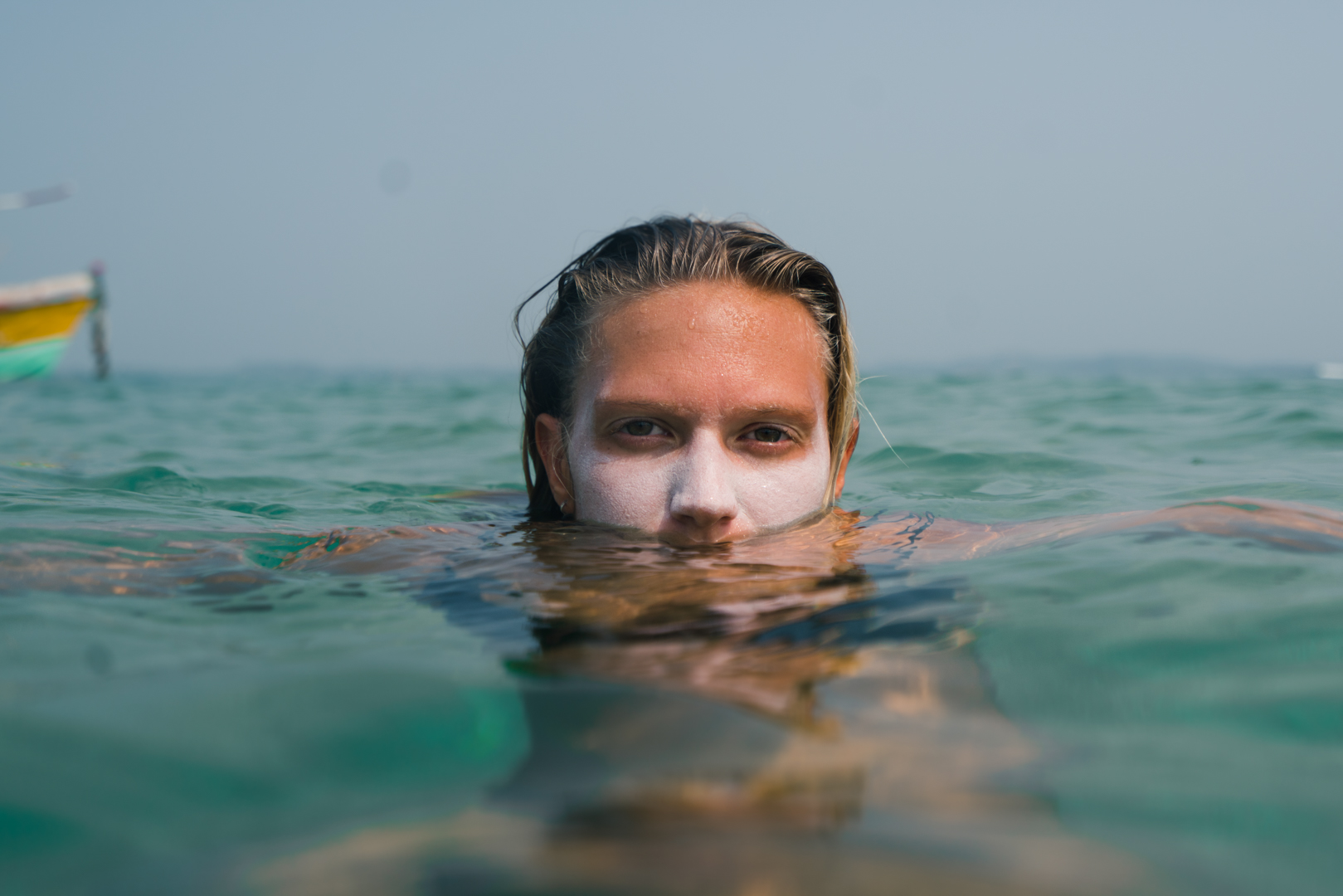 Mitch is quite the fish. He's surf manager at our sister surf & yoga retreat Sunshinestories, and his life has always revolved around the sea. As both pupil and coach, he's always been aware of time spent in the water. So it's only natural he'd be the creator of Solah Systems, a company that produces zinc here in Sri Lanka, made of all organic, wholesome ingredients. Life tends to pull you in all sorts of directions, so catching up with Mitch on his life truly showcased the natural evolution of how things tend to work out. You can find his products in our Ceylon Sliders shop. 

What's your background like?
I'm from the East Coast of Australia, right outside of Sydney but I've been living outside of Australia since 2012. I'd only been traveling lightly to New Zealand before heading over to Central America for backpacking surf trip. This trip blew my mind seeing another part of the world, especially as a solo traveler. I caught the travel bug and knowing I had a really solid base for me back at home in Aus I felt okay continuing to travel.
Naturally, I found work as a surf coach. I've been surfing since I was about four years old, maybe earlier. When you're that young you don't really remember. My father taught me how to surf and I always had so much fear as a kid, but there was a stronger part of me that kept surfing. I fell in love with the sport sometime right as high school was starting and I learned how to trim the wave. I remember I got so excited I turned myself off the wave to see if my dad saw me catching it. That excitement still stays with me.
 
What made you want to start Solah Systems?
It's been a slow burning concept for years and years. I feel like many people in sports industries likes surf, skate, or snowboarding all have a small goal of having their own little brand. I got to the point where I had the name, but hadn't done anything with it.
I found a need for zinc being a product behind Solah Systems – that was Sri Lanka's fault. There was no good zinc I could find in Sri Lanka and I was running out of the zinc I currently had. Worst case scenario and I'd be left with a bunch of zinc I'd actually use, without all the rubbish and ingredients you can't pronounce. I got in contact with the creator of Moonshadow who helped me locate and source some natural ingredients like beeswax, giving me that push and access to get started. I also had so much help from both Petter and Linn as they've really helped in getting the process going. The dream is to have zinc accessible to people, with a formula that works and is user friendly. It's good for the ocean and good for my skin – that's what's important to me.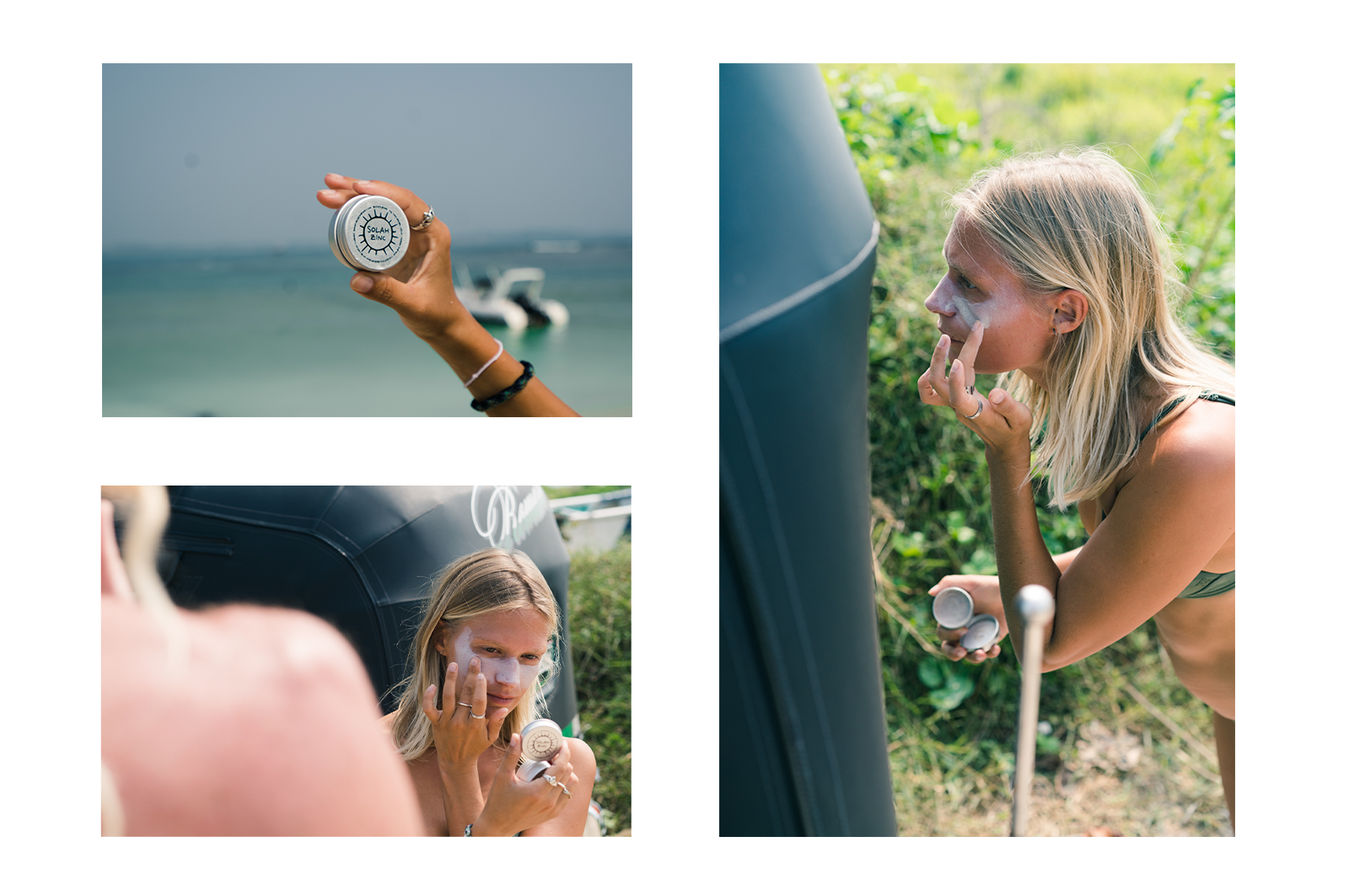 Solah means "good" in the Sassak language from Lombok, where I was living earlier. In true form to me, the name is all done intentionally. It has links to the sun, which is the center of everything. The dream of the brand is that it all comes from a good place. In this case, the zinc is all natural. Everything is organic, sourced from the earth, and ethical. A plus is that "solah" uses a soft "h" rolled out at the end, which uses my slang as well.
 
What's the connection of Sri Lanka to Solah Systems?
There was a real need for zinc in Sri Lanka. Everything I can, I source from here, but it's not that easy. Being such an isolated island, you can't get most things here. The biggest initiative for me was to make this specific zinc unique. I have the cinnamon to do that, rather than using cocoa or coffee to help give it color. I've found it also works as a nice exfoliant for the skin, in addition to providing color in the protectant. Even though the brand was first thought up in Australia, with the name from Indonesia, it's all been realized right here in Sri Lanka.

What do you love most about what you do?
I love making people happy. With surfing and the culture of surf, I get to introduce people to another style of doing things. Behind the zinc, it's a bit more selfish than surf coaching. Now that I'm a bit older and wiser, I'm able to live out my boyhood dreams of having a brand. I made the zinc for me and then it turned into something much bigger than that.
I think I'll continue surf coaching, that's the natural thing for me. For the zinc, I'm currently thinking of ways I can have it operate from a local stance here in Sri Lanka by hiring local women to get involved in the business. But surfing has always come first – I'll surf coach forever. It's the thing I'm best at and it allows me to make people happy most often. I get those same feelings I had learning how to surf over and over again watching others experience them.
Where do you see yourself in five years?
Hopefully on an island getting barrelled, while not getting sunburnt. I haven't looked past two years – I'm focused on living in the now. Sri Lanka will soon be my record for the longest place I've stayed since I left Australia.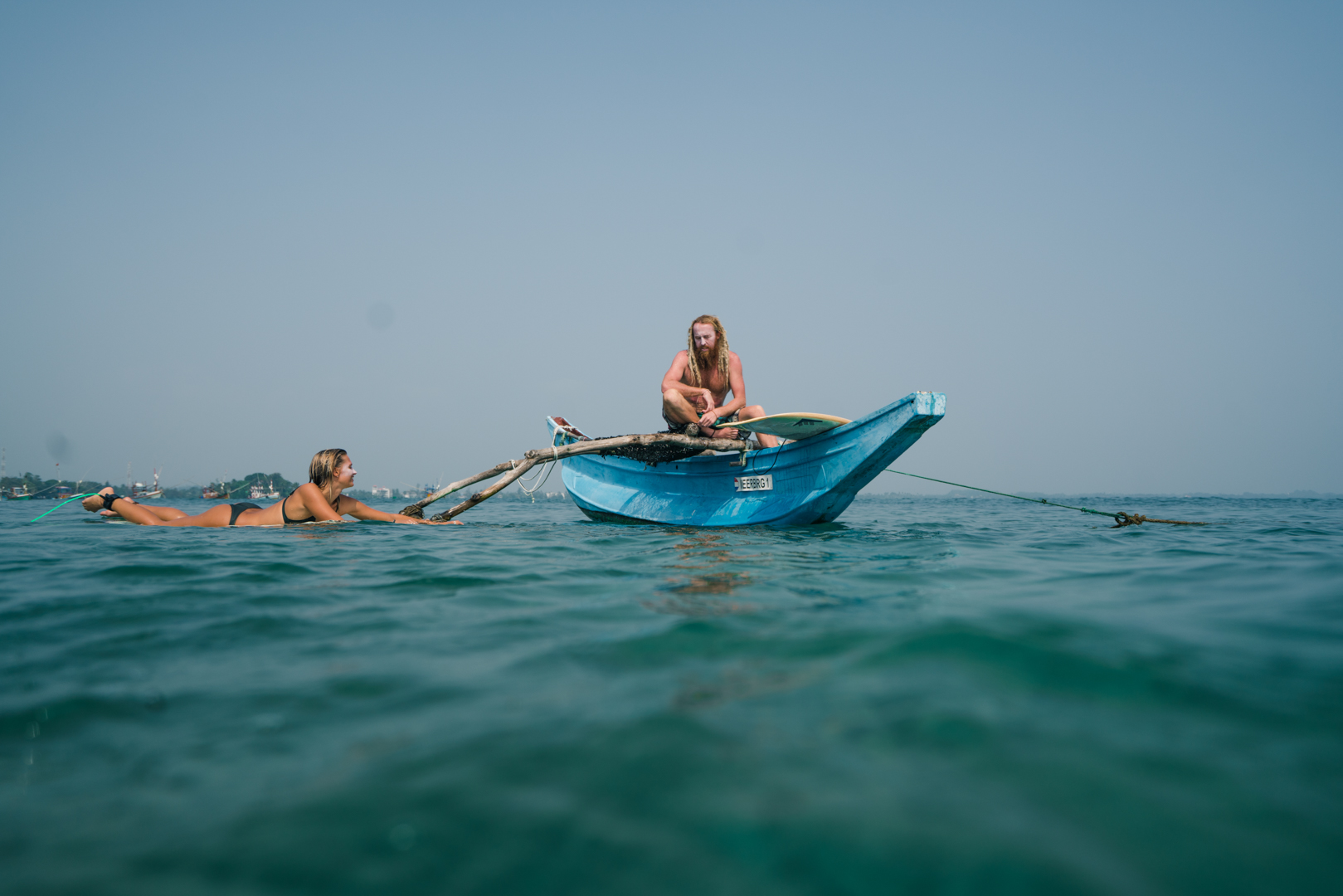 Words by Molly Henze
Photos by Lachlan Dempsey