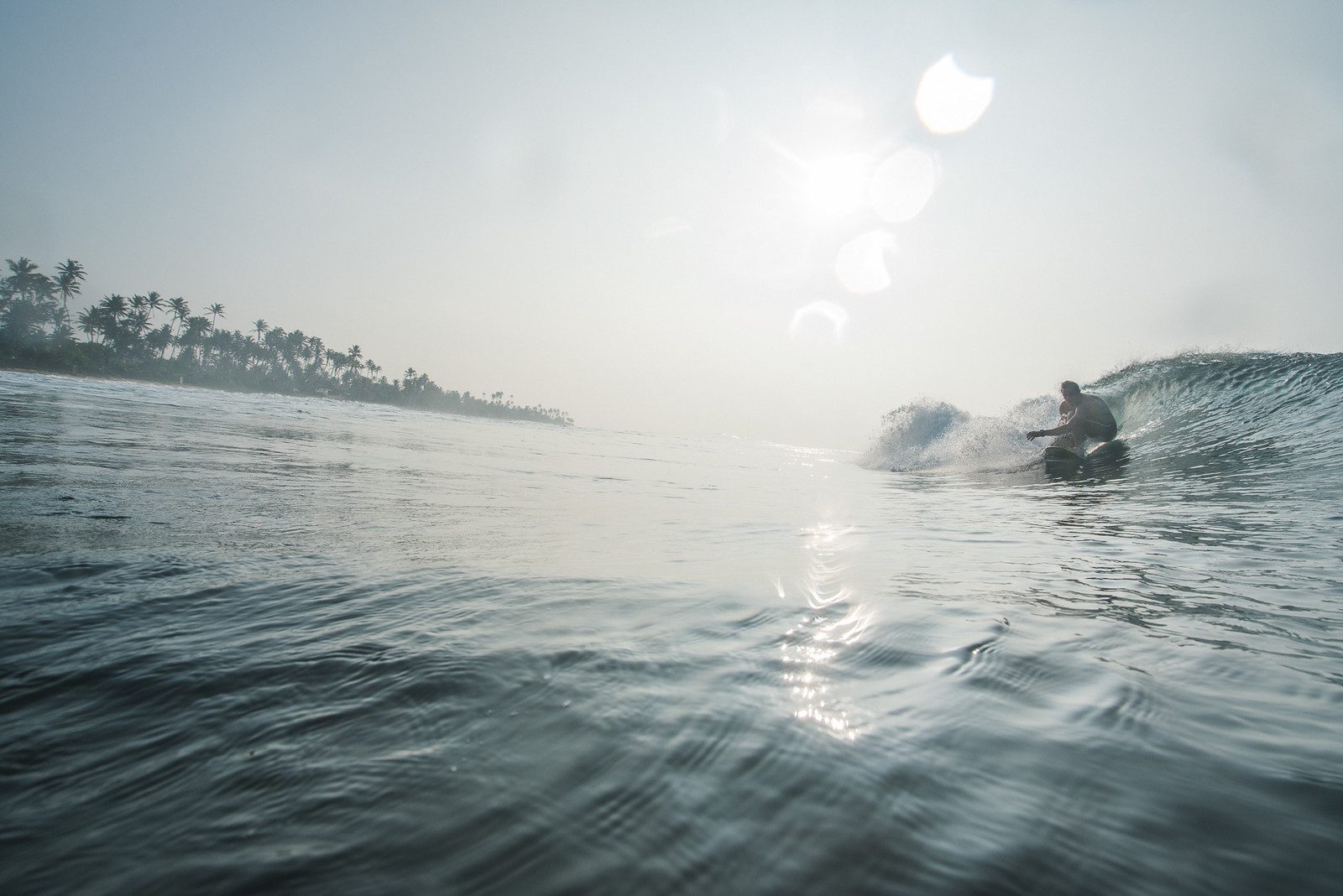 It's 5:30 AM and we found ourselves mobbing with the early morning sun to a reef break at one of Petter's favorite lefts in Sri Lanka. The water was a cool shade of emerald, glassing off into waves over a shallow reef. After a solid surf session, we had the pleasure of interviewing Markus Boman, the founder of Sweden's largest surf shop called Surfer's. Here how the legend came to live up to the success he's had in a unique surf situation happening in Sweden.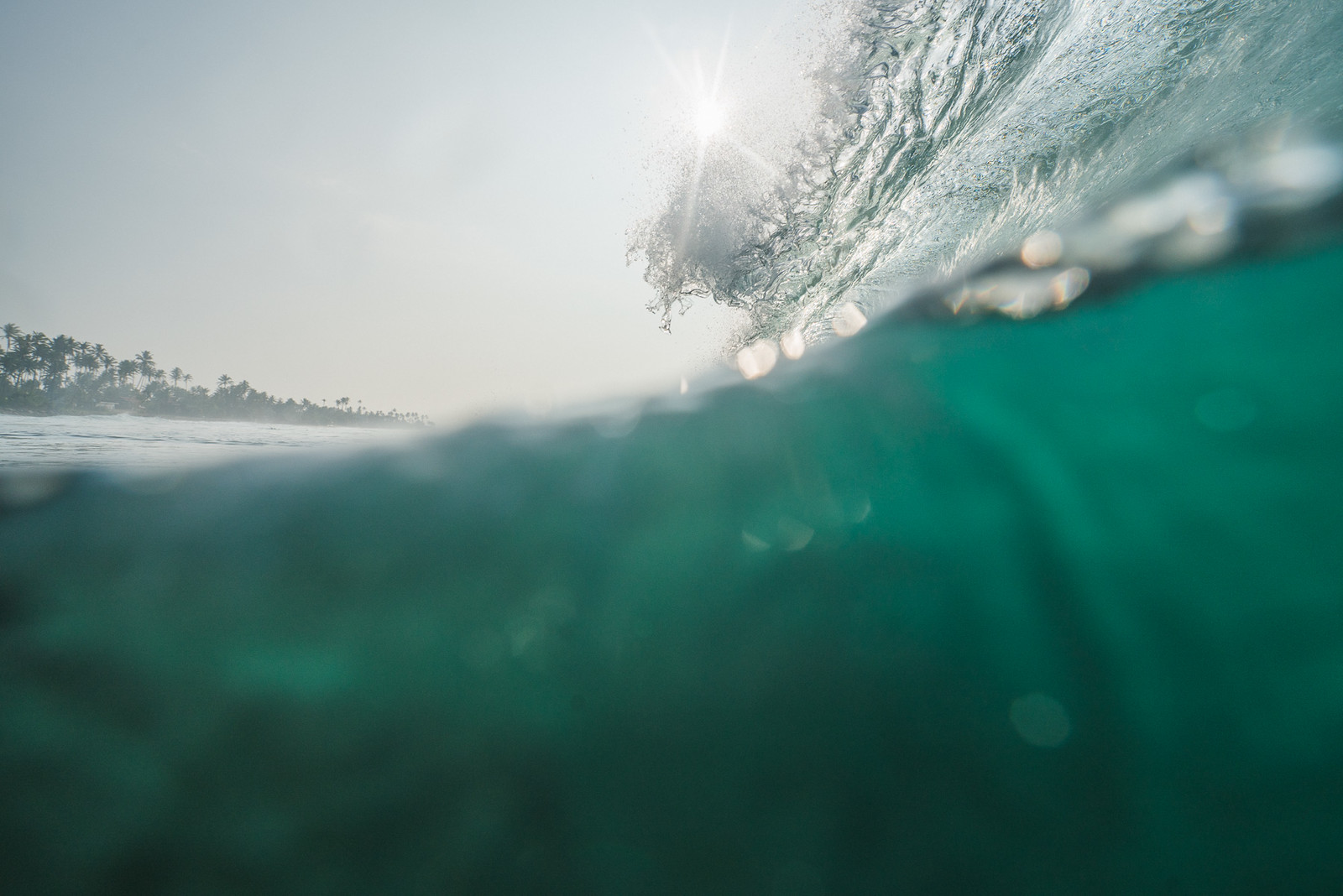 1.How did it get started?
It started as a windsurfing shop back in 1985. The guy that owned it prior to me was to open a new shop in Halmsted, but then he heard Varberg was an up and coming place for surf as he heard more about the waves there. As soon as he saw it, he said this was going to be the surf shop. Back then, I was 15 years old and windsurfing was a huge sport in the 80's in Europe. Even in the late 70's alone they had sold 30,000 boards for windsurfing.
During that time, I started to travel in the winters after school and found myself in Australia. There, I bought a surfboard and picked up the sport. I also started to compete in windsurfing and picked up music as a hobby. After a while, I decided that I really wanted to work with surfing. I was hungry with energy and an entrepreneurial mindset.
Back in Sweden, I decided I was going to open up my own shop, but the guy that owned the surf shop in Varberg made me an offer to be his partner. After a year, he ended up moving to Australia and I bought the business. I've always done what I've done [in regards to owning Surfer's] because I love it so much. I love watching other people have fun in the water. It's something that has always driven me, and I didn't even realize how much. As the surf shop grew, I found I loved helping people find the right gear.
2. How is the surf culture in Sweden?
I don't think the surf culture is all that different from the rest of the world. Yes, we have wind swell and maybe glassy conditions only happen twice a year. It's never really over head high. And you really have to search for the surf.
I find that surfers in Sweden have just adapted to the environment they have at their hands. You look at weather maps. Sometimes it's only three hours that it's good to go out and surf, and the window for good surf is short. With technology nowadays people really plan ahead and learn when it's going to be good. You cancel your dinner plans, you reschedule your meetings, you do what you have to do to surf. And everyone starts working that way.
You also meet a lot of Swedes traveling to other parts of the world to surf. In Sweden, you only get 80 days of surf. And if you're a surfer in Sweden, you're happy with what you have. You adapt. You change the board you use. You get the right gear. You work with what you have. Varberg is definitely the biggest surf town. I mean, even as of recently I've noticed to see windsurfing coming back in as a retro-style sport.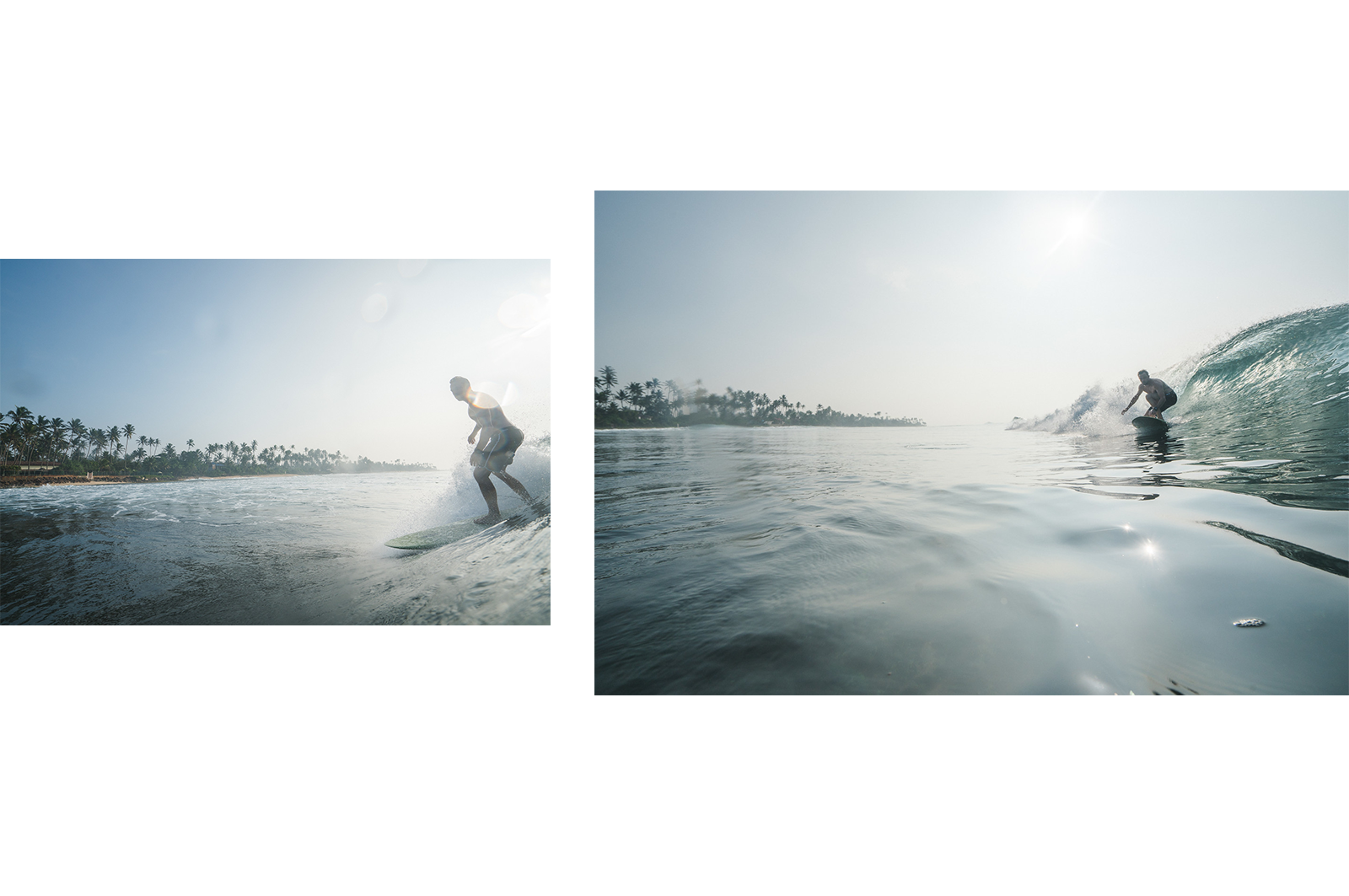 3. What do you think helped with your success?
I listen to a lot of people. Every human that I meet has something that I can learn from. I love people that are so passionate about something. I take everything in, digest it, and learn from that. I then use that to predict what's coming next, like trends in surf. I'm a social guy and it's easy for me to connect with people which helps working with brands. I also love to see people experience the same thing that I do surfing in the water. The right board, the right wetsuit, can make your surf experience.
We have this program where we allow any customer to bring back anything they've purchased up to a month and swap it for the right size, without having to pay anything. Surfing in Sweden is really only 10 years old, so we're all still figuring out the waves and what works and what doesn't. It's hard for us and it's hard for the customer, so we're doing our part to make it easier.
I've also never been a person that waits to do something. When the decision comes, I go with it. I never want to be 65 and say, okay now is when I get to enjoy my life. You know, life events teach you things. They teach you to savor moments in the present and enjoy them. And that doesn't have to mean going on trips around the world. It can mean taking an afternoon to play tennis, whatever that is to someone. The point is that humans are adaptable, weather it's losing a loved one or surfing in Sweden, you have to cherish what you have.
4. What's your current favorite surf item?
Okay, I have two.
One is Bing Raven Singlefin 6'6" that we surfed today. It's a sick board.
The other is Hayden Shape's new board – the Holy Grail. F*ckin a, what a board. That's going to be huge. Their other model Hypto Krypto was a huge success. It already won board of the year several years in a row, and sold 50,000 boards last year in just that model. I think the Holy Grail is going to be the next big thing. I just got it from the factory and I have number 72 of the first 100 boards.
Words by Molly Henze (@mollyhenze) and photos by Jake Kin (@jkinphotos)