Meet the woman that can literally do it all. She's an inspiration and a true badass, an incredible mother and a friend to many. You can feel her heart in everything she does and every person she meets. Maria, our General Manager, has been behind getting our hotel, cafe, and shop into tip-top shape in the midst of the high season. She's been training our staff to do their best, so that the next time you stay with us you have a memorable experience submersed in surf culture. From Sweden to Sri Lanka, see how this woman lives it all in our interview.  

What's your background like?
I was born and raised in Stockholm. However, much of my youth brought me to the alps every year with family to go skiing. Skiing became everything for me and I ended up becoming an alpine professional skier in Sweden. I loved skiing, but alpine racing was set in stone. I was eager to branch out and try other aspects of the sport. I moved to Colorado, where I joined a mogul tour and a lot of big mountain skiing all over the States. I stayed there for three years before heading over to Hawaii. Hawaii had always been a dream of mine when I was younger – I was supposed to go for two weeks and ended up staying 10 months. It was there that I met a good friend of mine, Markus Boman, which lead to me into working with the surf industry and eventually moving to Swedens no1 surf town Varberg.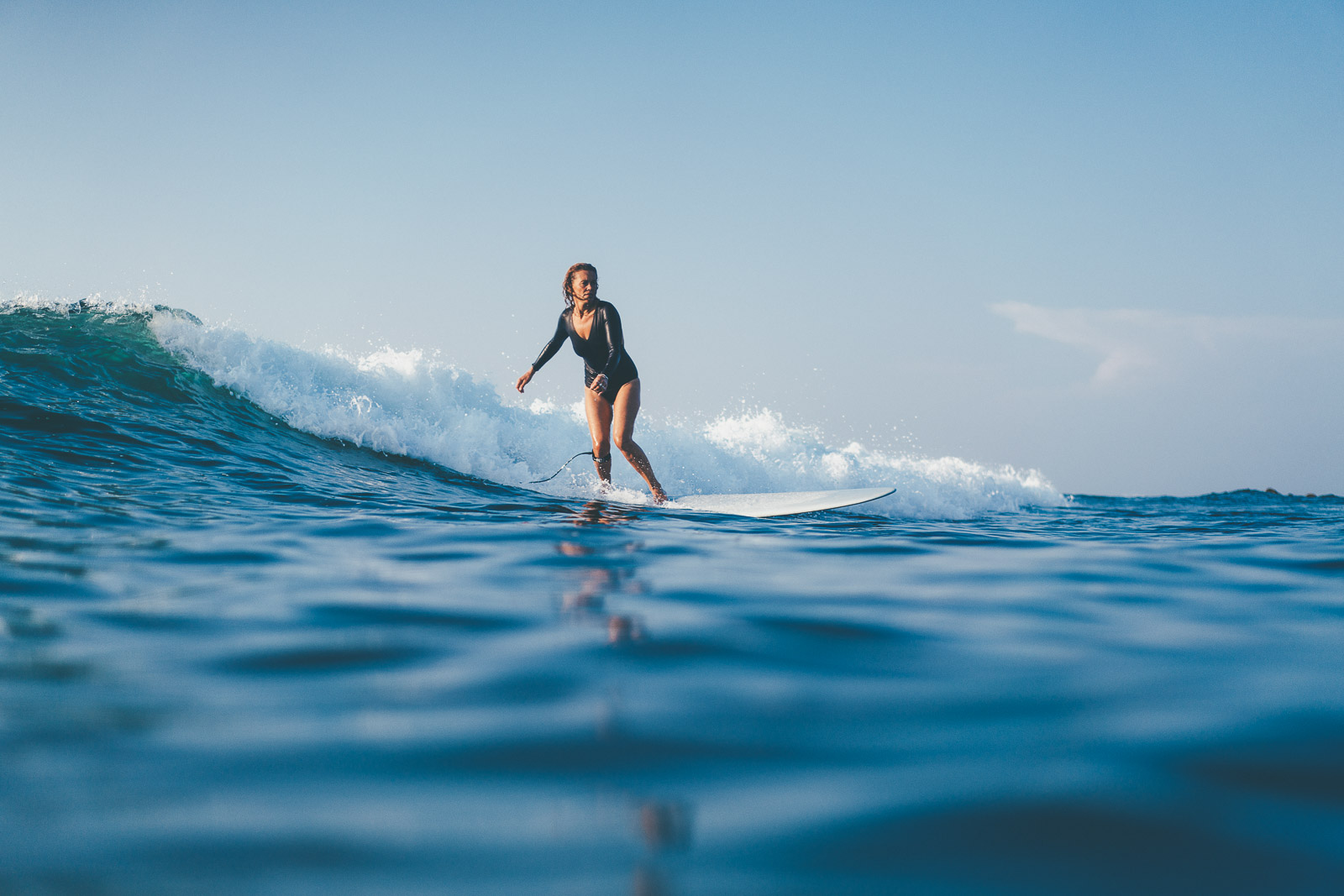 I started my career with Peak Performance, and was with them for 10 years opening stores around the world and building the brand. I think that's really where I picked up my management skills. I learned how to take care of the crew and build a team of people to work with. After that, I moved to Åre, Sweden and started my own shop that featured fashion and sportswear. Career opportunities changed, which led me to Varberg, where I've been living the past 8 years. The newest project I'll be behind is turning an old house from the 18th century into a new restaurant that will launch this summer!
What has been your favorite part about working at Ceylon Sliders?
I feel like I'm a pro when it comes to a lot of things, but working in Sri Lanka has been an exciting challenge and I love it. The culture, the language, how things work – it all forces me to think in a different way to get things done. I've also loved working with Petter and Linn and seeing how they're expanding and starting from nothing. Ceylon Sliders is like my second home, so it's only natural to come back here. And because I work so much, having work feel like a second home is extremely important.

What does your daily schedule look like?
Early in the morning, I come to Ceylon Sliders and greet the staff, sharing great energy to make sure everyone is feeling well and are ready for another busy day on our paradise Island. I also make sure to introduce myself to every guest that has checked in over night – I think it's important to have a personal experience for each guest. Every day, different things pop up. As of right now it's been a lot of social hosting and training a new manager how to properly host.
I also get my hands dirty in every department. Every day is different. I'm used to it. I love that people can always grab me when they need me. I think it's important that I'm available to everyone at all times.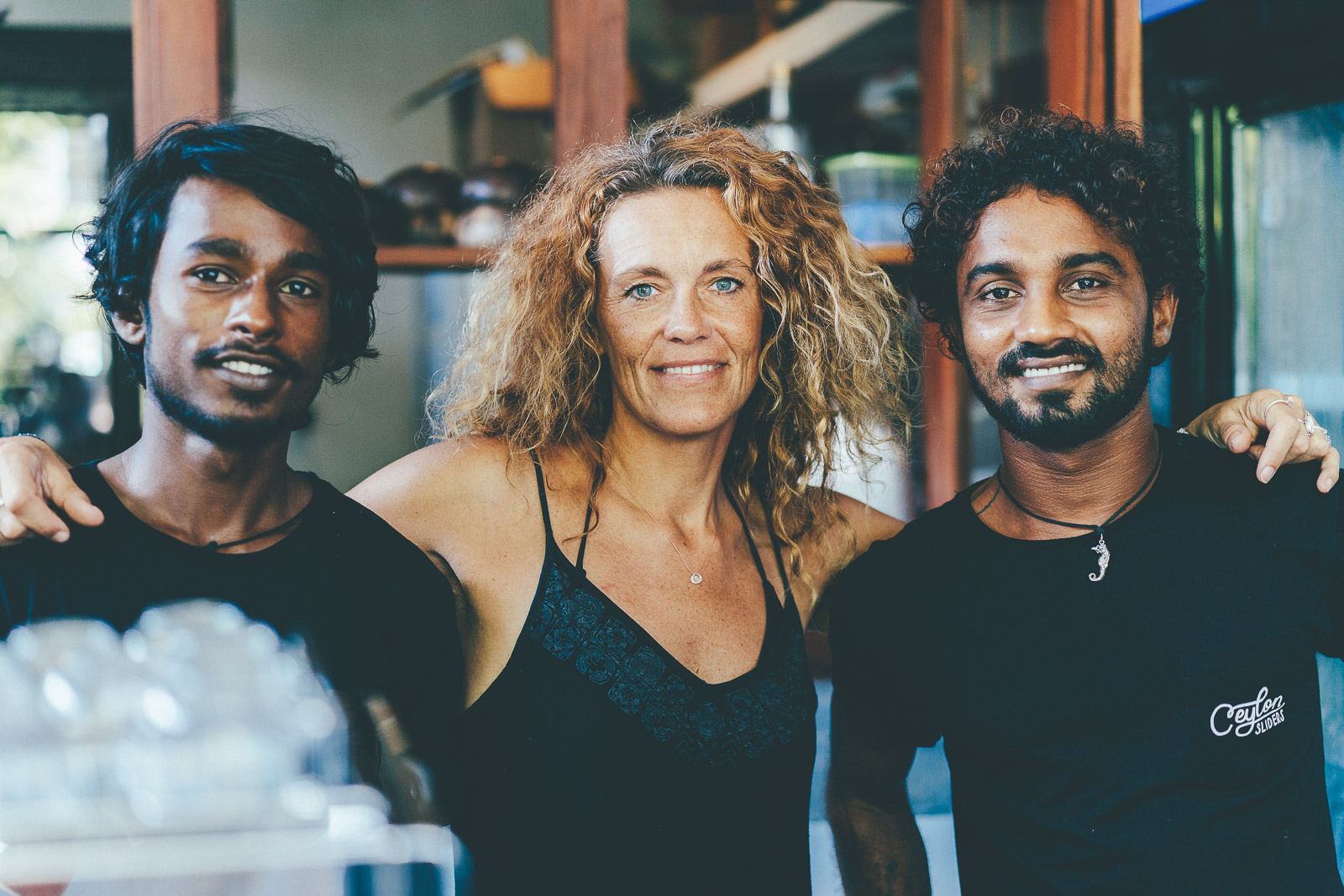 What do you hope to contribute to the Sliders team?
My goal for this season was to build a strong team. We have mostly employees from local villages around the south coast. 
Sometimes an easy task will be hard for them to grasp just because of the language barrier. But with weekly meetings and training  in every department the staff quickly picks up on new things. They are eager to learn and they feel more secure every day, they can handle anything really. It is so rewarding to see how, with small hints, the team grows and are happy at work. Im so crazy proud of all my "girls and boys" at Sliders that all have given more than 100% and helped out achieving our goals and wishes.

What do you see yourself doing in the next 5 years?
I enjoy the lifestyle I currently have with spending summer and fall in Sweden and coming back to Sri Lanka every winter. I think I will return here for many years to come, I am so in love with this beautiful country. Hopefully I can help Linn and Petter develop their magic brand and be a part of the Sliders family forever. I'm truly fortunate to be able to do this, staying healthy and strong and just loving my job. 
Words by Molly Henze
Photos by Lachlan Dempsey