Name: Karson Lewis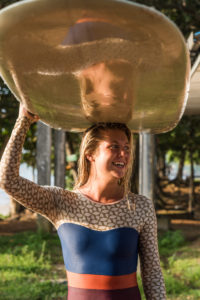 Age: 21

From: USA
Role at Ceylon Sliders: Barista and Surf Guide
Favourite surf break: Hiriketiya or The Island opposite Ceylon Sliders
Describe yourself in three words: Energetic, adventurous, pissu (crazy in Sri Lankan)
What's your surfing background?
I caught my first wave when I was 6 years old. I kept trying to stand up on my boogie board so my Mum decided it would be better to put me in a surf camp for a week. To this day it is still one of the best weeks of my life. It if wasn't for her I might not be where I am today. I call South End, Wrightsville Beach in North Carolina home and it's one of my favourite spots to surf. I love getting other people stoked on surfing and have been teaching lessons since I was 11. Surfing is such a natural thing for me, I feel so at home within the ocean. I began living through it about a year and a half ago and wouldn't want my life any other way.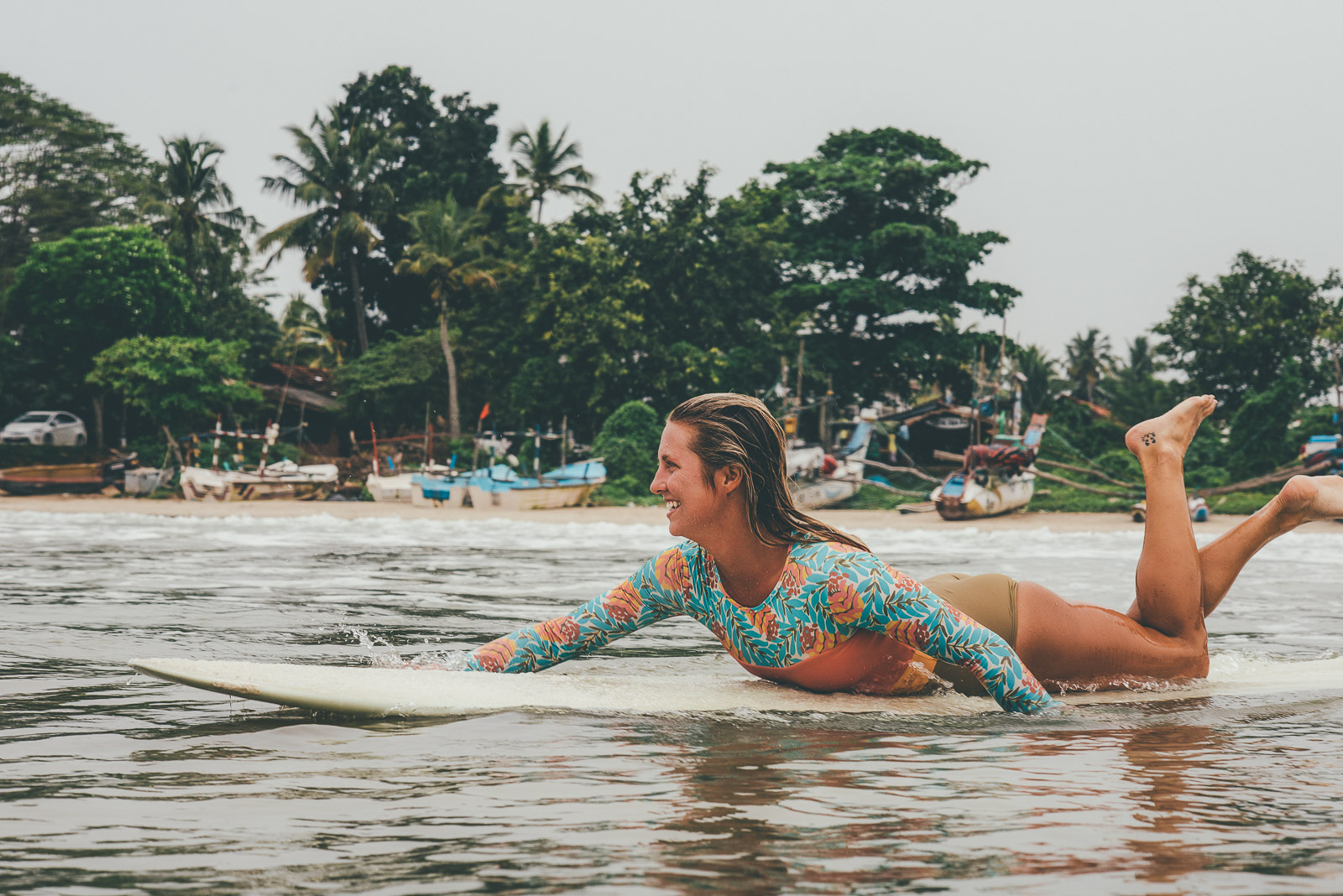 Describe your style of surfing:
I'd like to say my style of surfing is very old school, mostly logging on fishes or single fins. I always try to remind myself to relax and slow down every once, as I want to do all these crazy moves, but sometimes taking it easy is the best thing you can do. My main focus is definitely to be more graceful within the water.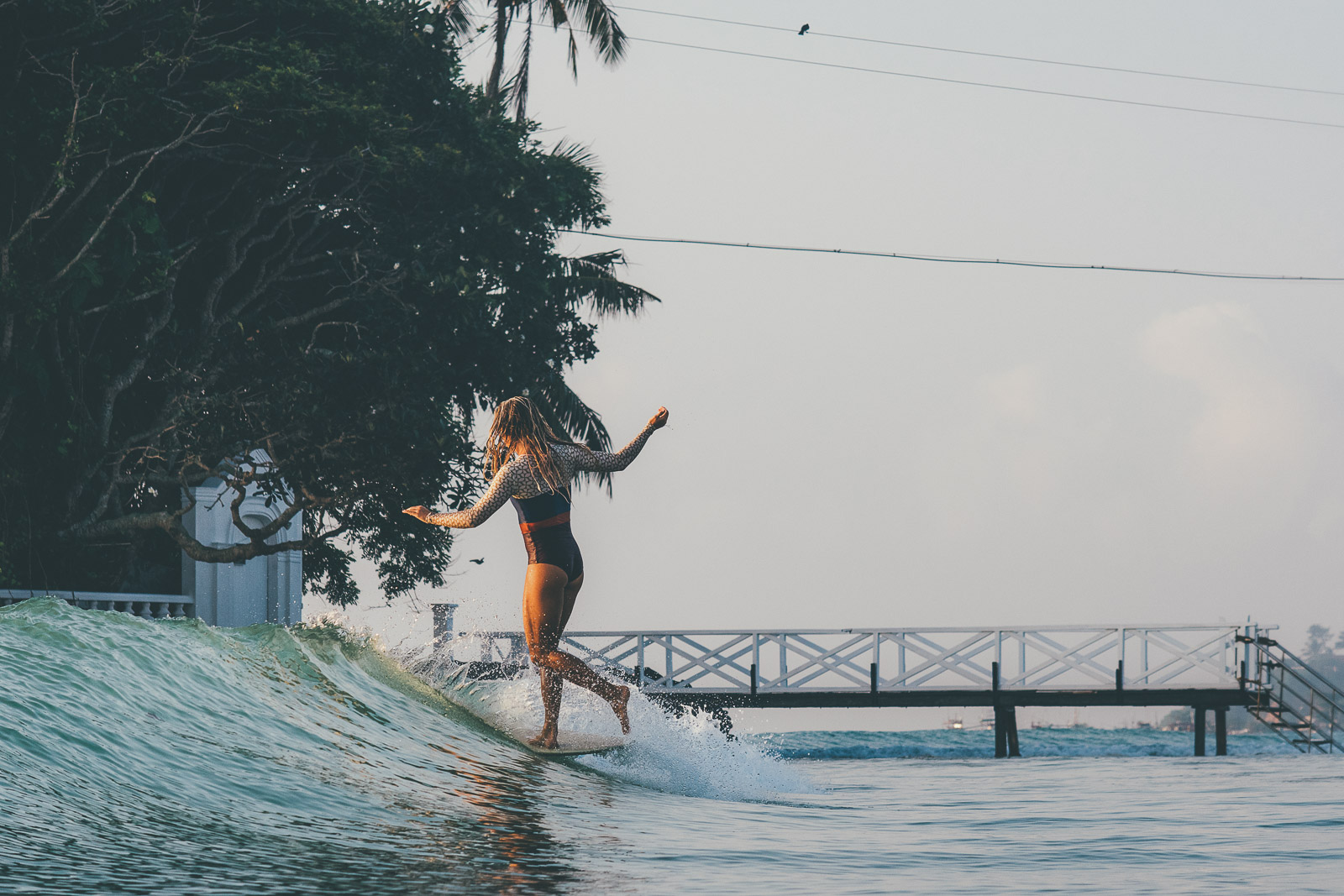 Where in the world has surfing taken you?
Coming to work for Ceylon Sliders is actually my first time leaving the US. Travelling around Sri Lanka has been pretty surreal so far, for me personally and for my surfing. Back home I've spent most of time in California, Puerto Rico and the southern states of the east coast.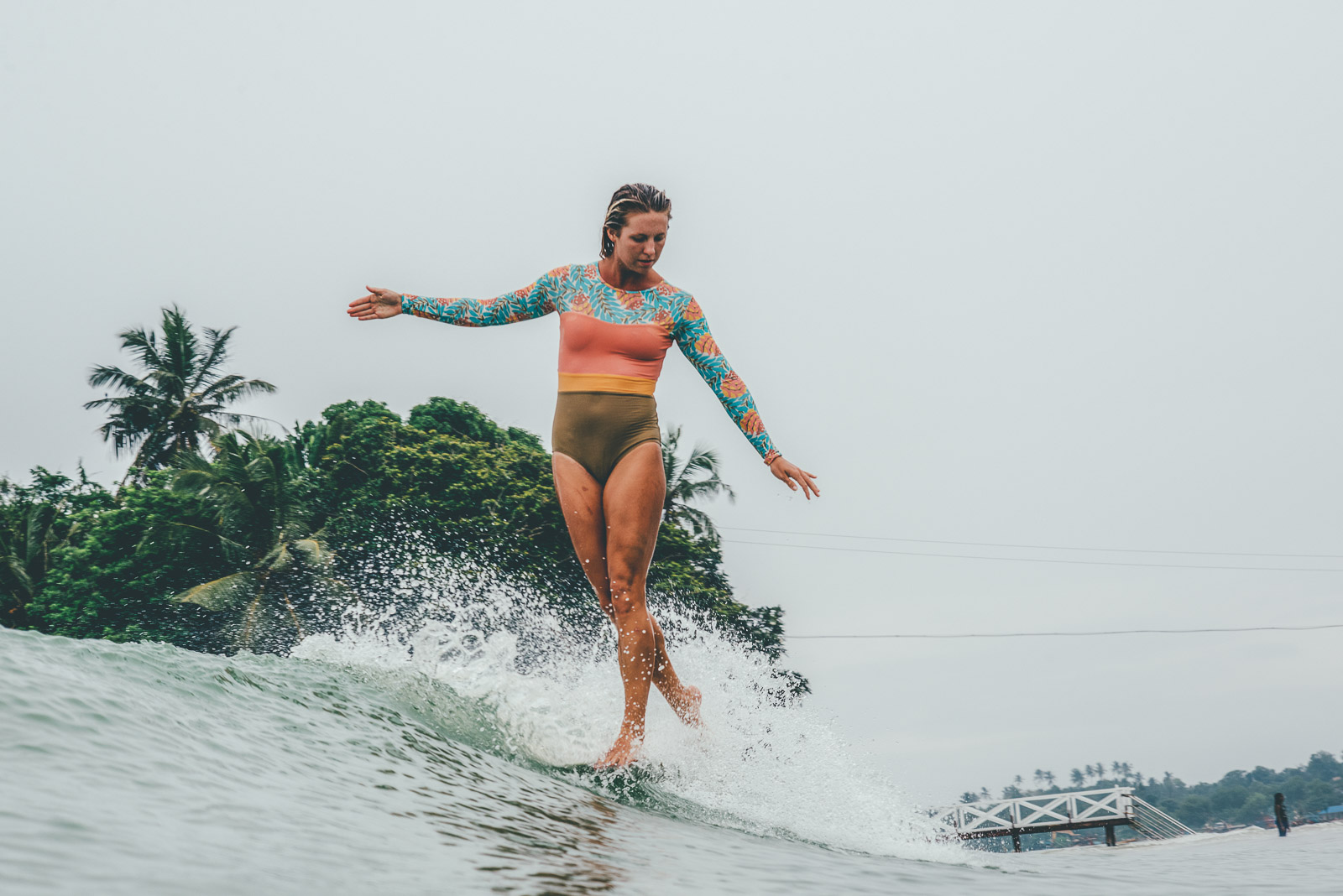 Where's next on the list?
I don't like to plan too far ahead, but I will be in Mexico for the Mexi Log Fest in May. I'll probably spend some time at home with family and friends after that before heading off on my travels again. I'd really like to do a Europe trip this summer around France, Spain and the UK as I've heard great things from people I've met on my travels. After that I'll probably head to Australia for a year as I feel as if that could be my place. For now I'm just living day by day.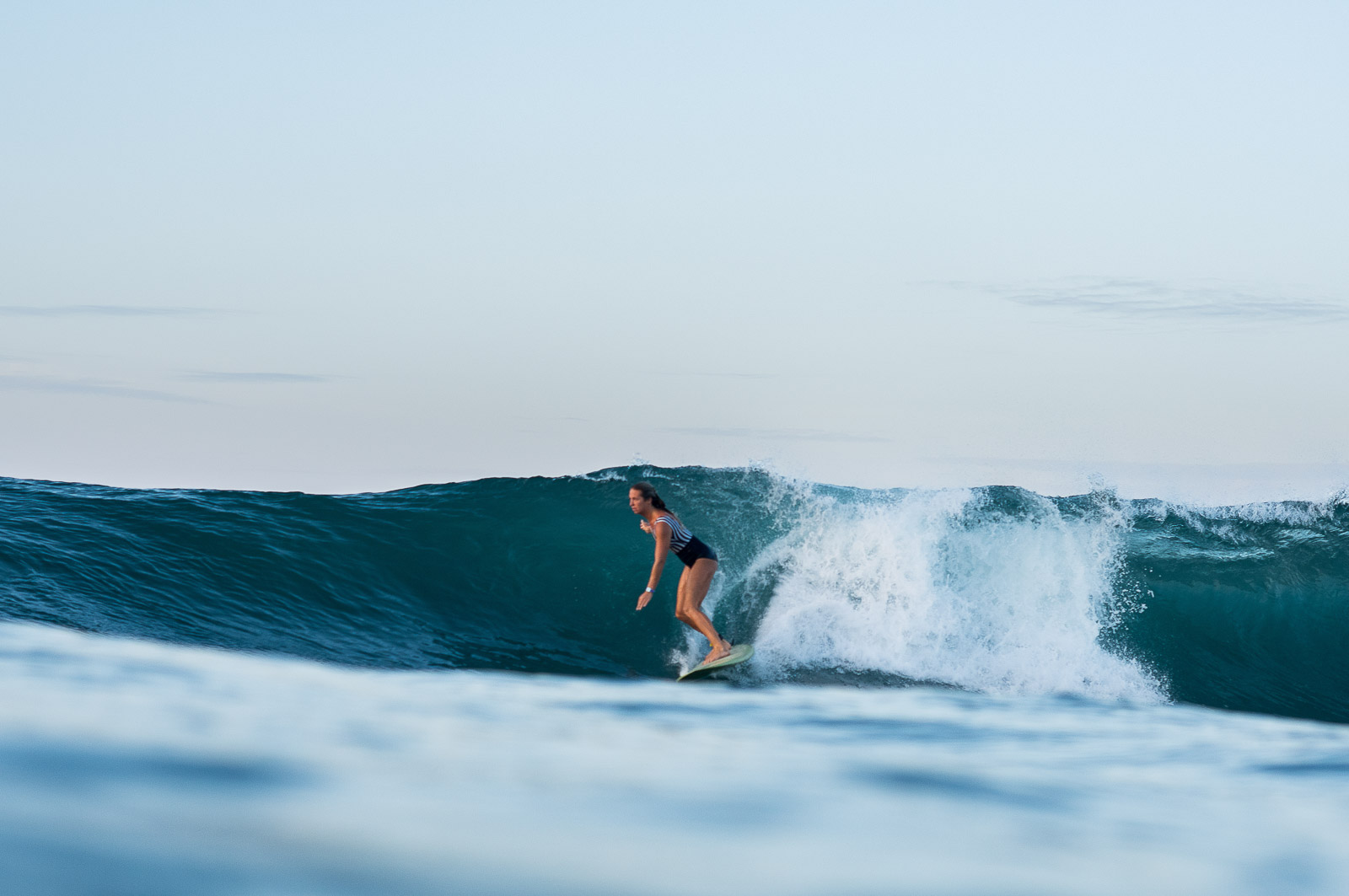 Who are your surfing idols?
One of my biggest surfing idols is Belinda Baggs, I love her grace and femininity within the water. She has such a unique style which I take great inspiration from. Ryan Burch is also one of my favourite surfers, he has this ability to ride so beautifully on any board. 
What's your favourite thing about Sri Lanka?
There are so many reasons why I love Sri Lanka. The food is delicious, there are many different waves, but the best part is the amazing people I've met since arriving. Sri Lankans are always willing to help you out even if they can't understand you. I've met some really funny tuk tuk drivers who have been such jokers. I love exploring on my moped too and discovering hidden beaches. The sunrises and sunsets are also pretty special here (and very Instagrammable).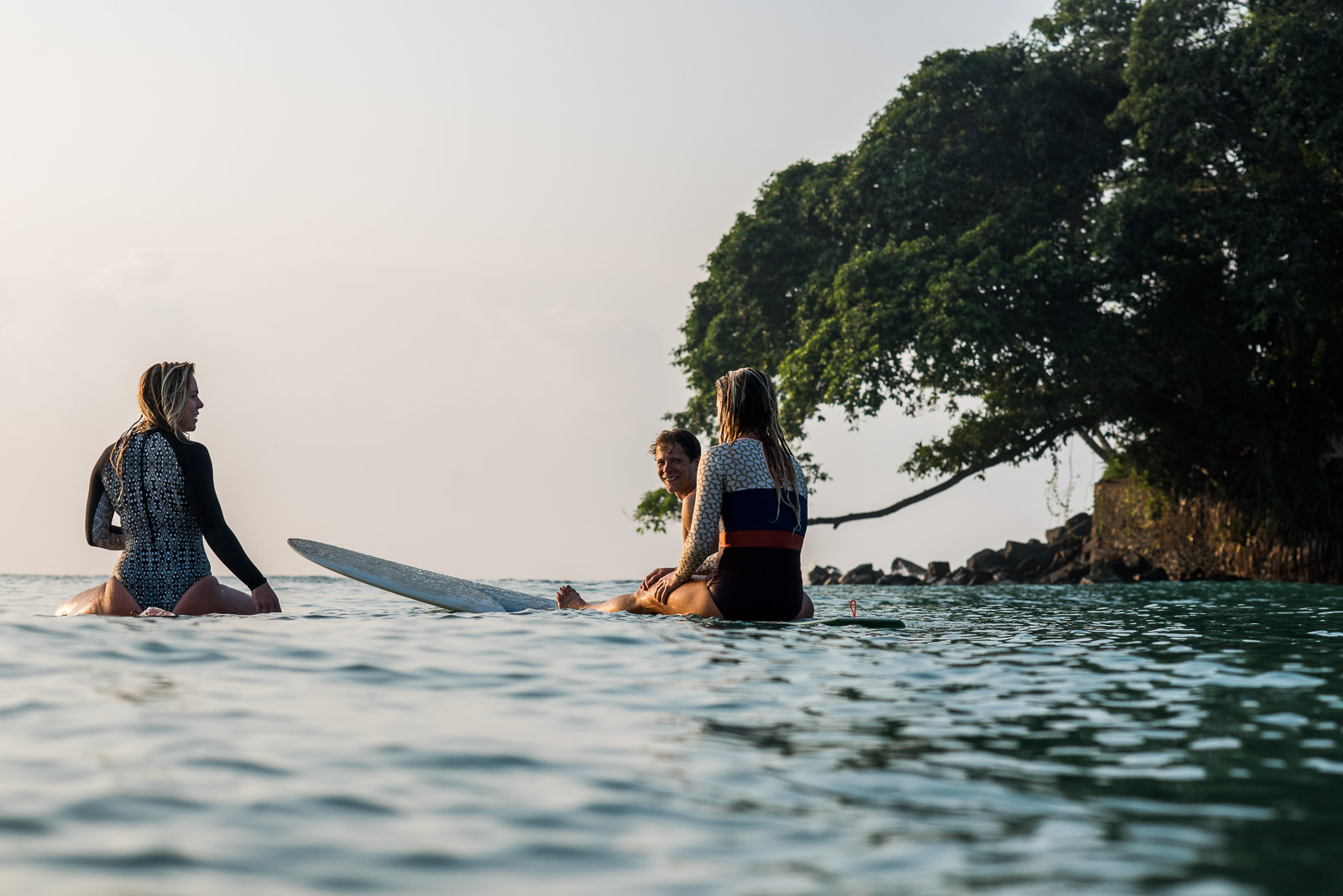 What does being part of Ceylon Sliders mean to you?
Being part of Ceylon Sliders means being part of a family who shares the same way of life that I do. Being surrounded by like minded souls that love smiling, laughing, drinking good coffee, eating delicious nourishing foods and playing in the ocean all day long… there's not much more I could ask for. I can't thank Linn and Petter enough for welcoming me with open arms.
Photos by Mitch Fong. See more of his work here (link).