At Ceylon Slider's we provide quality surf lessons for the learner and upon request surf guiding for the experienced surfer. At Ceylon Sliders surf school you can be flexible with when you want your surf lessons how many surf lessons you want to do during your stay in Weligama.
Learn how to surf in some of the friendliest waves in the world
We offer surf lessons for the beginner and upon availability also surf guiding for the experienced. Weligama beach just out front is home to the best beginner waves on the island. If you want to adventure further and explore more waves past Weligama, Ceylon Sliders is located in the midst of the surf mecca of Sri Lanka. All the best waves are just around the corner, Mirissa, Midigama, Ahangama, Hikkaduwa, Madiha, Unawatuna, Matara – every little point or reef has a wave that just needs to be surfed. Load the boards on a tuk tuk and head out to explore. At our surf school in Weligama we offer surf lessons, surf guiding (depending on availability) as well as rental surfboards.
learn how to surf in some of the friendliest waves in the world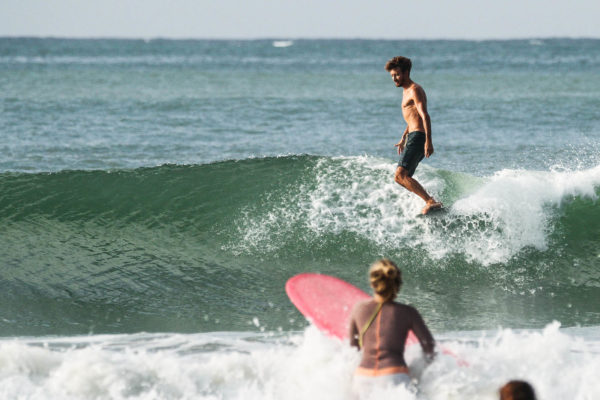 SURF LESSONS
Catch your first waves just in front of the hotel, surf teachers from our surf school will take you out and get you up and standing in no time. Learning how to surf is for everyone and the feeling of sliding across the ocean is incredible. At Weligama beach just in front of Ceylon Sliders we have some of the best surf conditions in the world for a learner. Surfing in Weligama is one of a kind, the gentle waves meet the sand bottom at Weligama Bay and it doesn't get much better. If you've been surfing before but feel like you don't want a full on surf camp, a surf lesson with our surf school in Weligama is perfect because our surf teacher will pick up your skills depending on your level.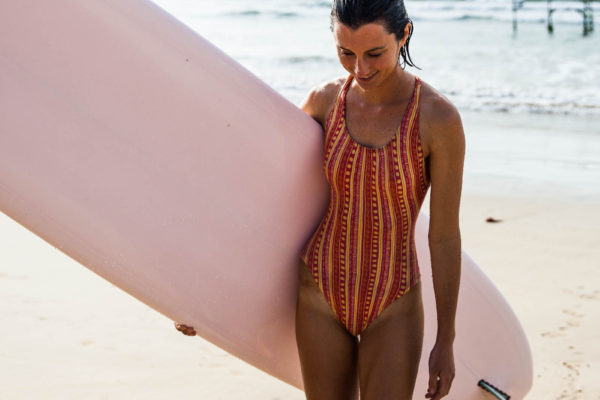 SURFBOARD RENTAL
We have a quiver of surfboards for rent available at Ceylon Sliders in Weligama for full day or half day rental. Save money on airline fees and the hassle of bringing a surfboard, rent a surfboard form us and leave your own surfboard at home. Our surfboards are from some of the best international brand and are of highest quality. Rent a longboard in Sri Lanka, rent a shortboard or a soft top, we carry a small range of surfboards in different sizes, choose depending on your preference and ability. For some waves it's better with a shorter board and at other surf spots you might want a board a bit longer. The right board also depends on your ability, how much you've surfed before. Talk to our surf teacher and they'll will help you pick the right board for you on location in Weligama. If you want a specific surfboard for the your entire stay it's possible to book it in advance. 
SURF GUIDING
Depending on availability of surf coaches and time of the year we offer surf guiding. With our all inclusive surf guiding our surf guide will meet you in the morning and take you to the best surf spot depending on the conditions as well as your ability and preference. Our surf guide will show you some of our favorite beach and reef breaks and try to beat the crowds. Before getting in our guides will brief you where to get in and out of the water as well as any hazards that's good to know of. Our surf guide will also come out in the water and surf with you. Surf guiding is great if you want to explore out of Weligama and make the most of your surfing holiday. Avoid spending unnecessary time researching before your surf trip or driving around looking for waves all morning only to end up at the most known spots. Available only on request!
Sunshinestories Surf Camp & Yoga Retreat
If you want a full on Surf Camp in Sri Lanka we recommend our sister company, Sunshinestories Surf Camp & Yoga Retreat in Ahangama. At the retreat we will work with your surfing through an all inclusive one week experience including surf lessons, theory lessons and daily video analysis with our experienced surf coaches. The surf coaching is extensive and we've developed our own tools and our own methodology to teach surfing in a fluent, simple and fun way. Every day is based around a different topic and we dedicate about 5 hours daily to on surf teaching. At Sunshinestories you'll get a foundation for your whole surfing and get the tools to progress on your own after your stay.