Fresh out on the lunch scene in Weligama, our cafe is excited to announce a new menu launched for travelers looking to refuel after a satisfying surf. Our space has always been dedicated to design, quality, and functionality, and our food is no different. We wanted to offer a new lunch menu that excites the palette, while nourishing the body. With special help from holistic chef Dani of @the.whole.food.philosophy, our menu offers breakfast all day, and lunch from 12:00pm – 2:00pm. If you're looking for the perfect lunch spot to mingle, meet, and satiate your hunger we'll be here with a coconut in hand, sand on our feet, and salt in our hair. A sneak peak of what you can look forward to:

For the Vegetarian Type:
RAINBOW BOWL                           
Both vegetarians and those in need of gluten free options, look no further. With roasted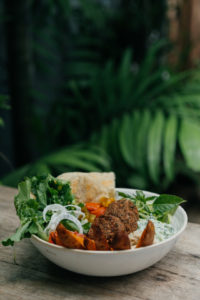 pumpkin, kale, rocket, millet, beetroot hummus, avocado and sauerkraut topped with a creamy dressing and crispy banana chips, it's a bowl filled with goodness that is enough to fill up even the hungriest of folks.
SUSHI RICE BOWL                             
Craving sushi? We've got you covered. This dish can be made gluten free, dairy free, and vegetarian if you opt for no fish. For others, your bowl will consist of marinated tuna tataki, roasted miso eggplant, watercress, cucumber noodles, pickled daikon, yaki nori, pickled ginger, toasted sesame and a wasabi coriander dressing.
FALAFEL BOWL                         
Head to the mediterranean with this fresh bowl made with crispy falafel with quinoa, rocket & fennel salad, zucchini noodles, roasted bell peppers, sweet potato wedges, tomato, fresh herbs, tzatziki, baba ganoush and warm Turkish bread.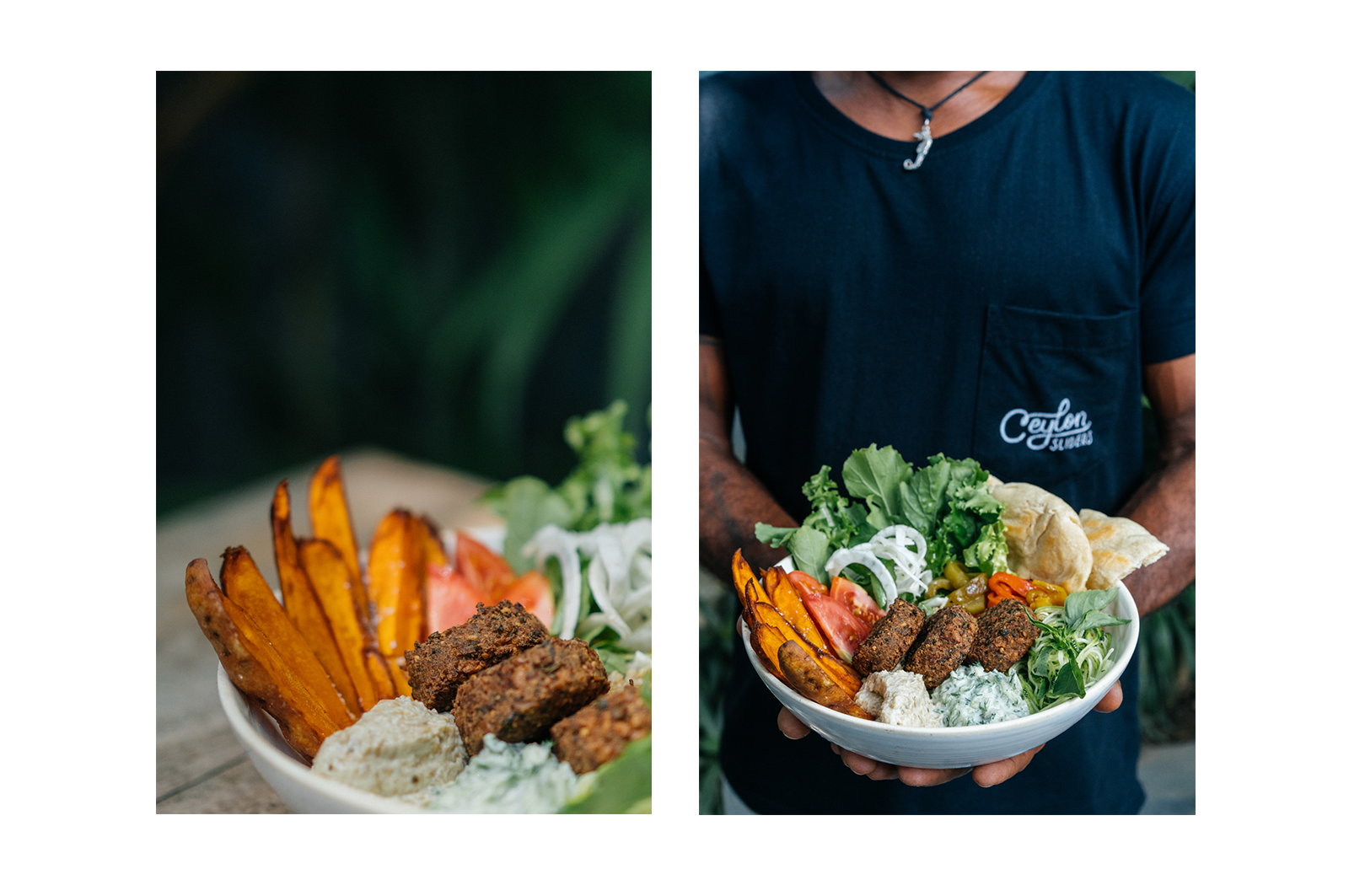 EPIC TROPIC BOWL                                   
Both gluten free and dairy free, this item can be made vegetarian without the chicken. For those that prefer meat, your bowl is made of coconut poached chicken with kaffir lime and chilli, served with rucola,  red cabbage, shredded carrot, avocado, papaya, coriander, mint and thai basil coated in a Thai-style Nam Pla dressing and crunchy toasted cashews.

For the Meat Eaters: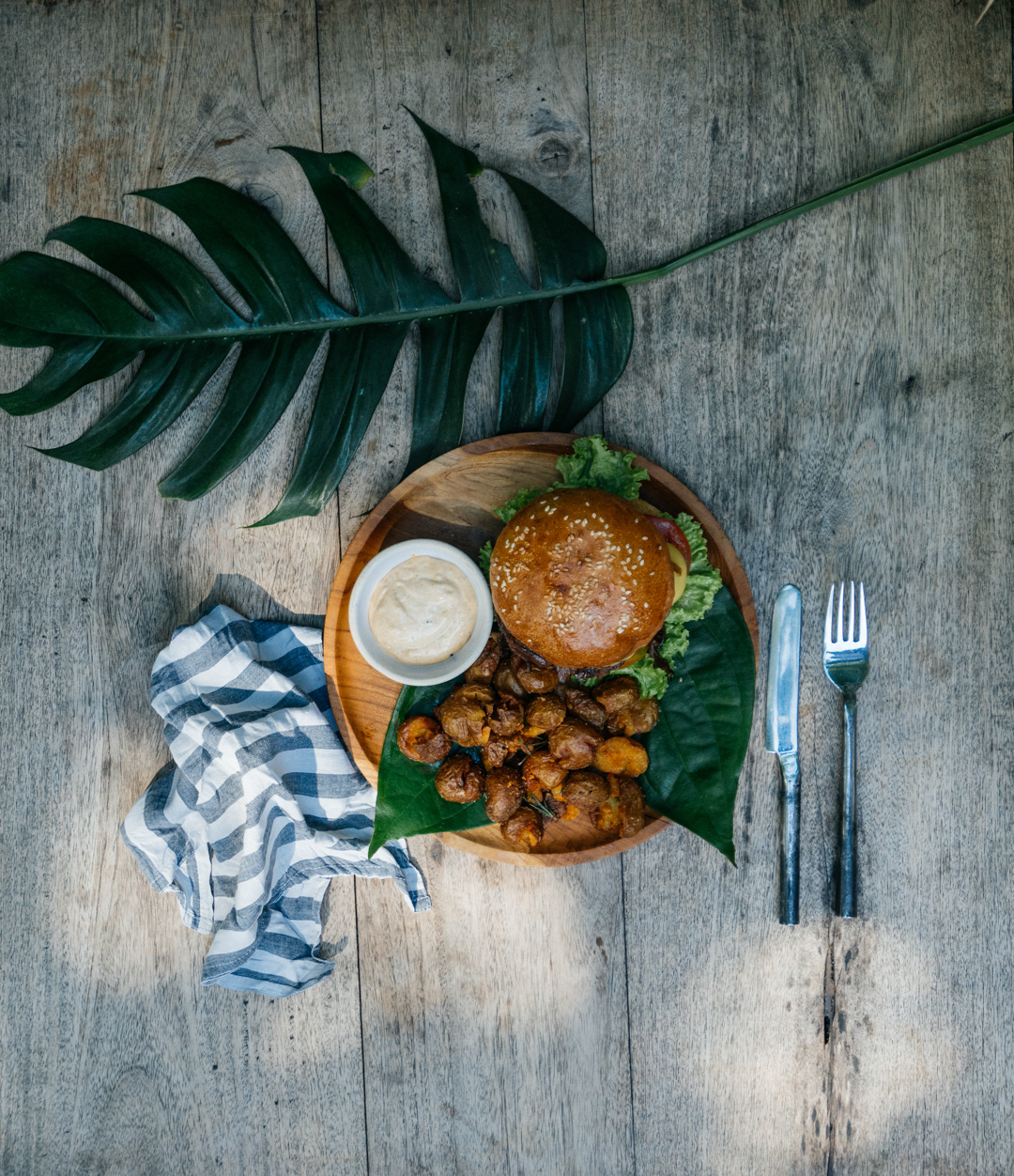 THE BBB                                                                               
The name says it all: The. Best. Beef. Burger. Topped with melted cheddar, red onion jam, pickles, fresh tomato, lettuce and our Big Mac Sauce on our house-made bun, you're gonna like it too.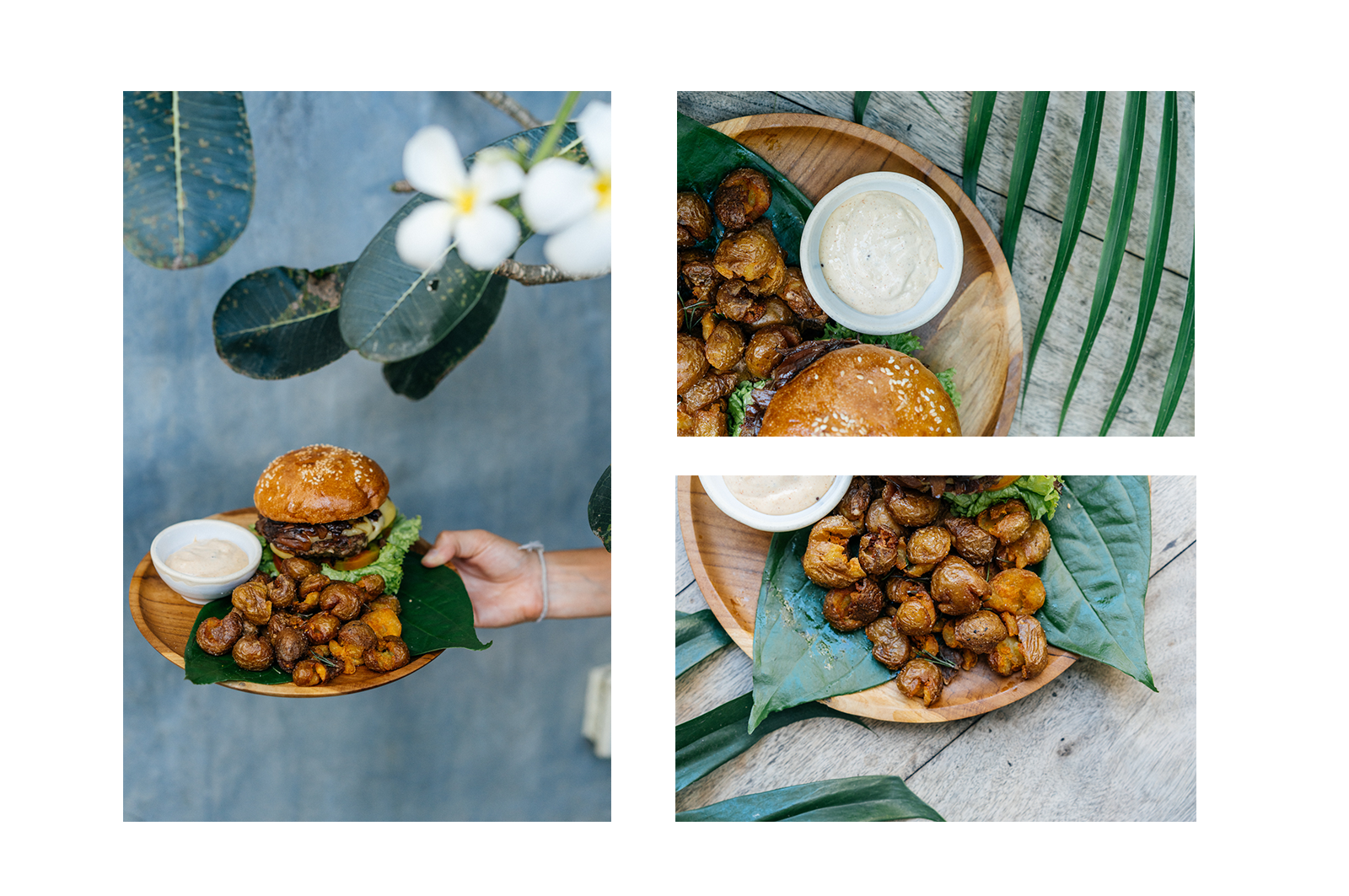 THAI FISH BURGER                                    
This burger explodes with flavor, including really tasty minced fish and coconut patty on a toasted bun with a sweet and sour green salad, fresh coriander, mint, Thai basil and sweet chilli sauce on the side.
FISH FILLET BURGER                          
This option can also be made dairy free, including a grilled white fish fillet served on top of one of our house-made burger buns with rucola, grilled zucchini ribbons, sauteed fennel, basil pesto, and a lime aioli.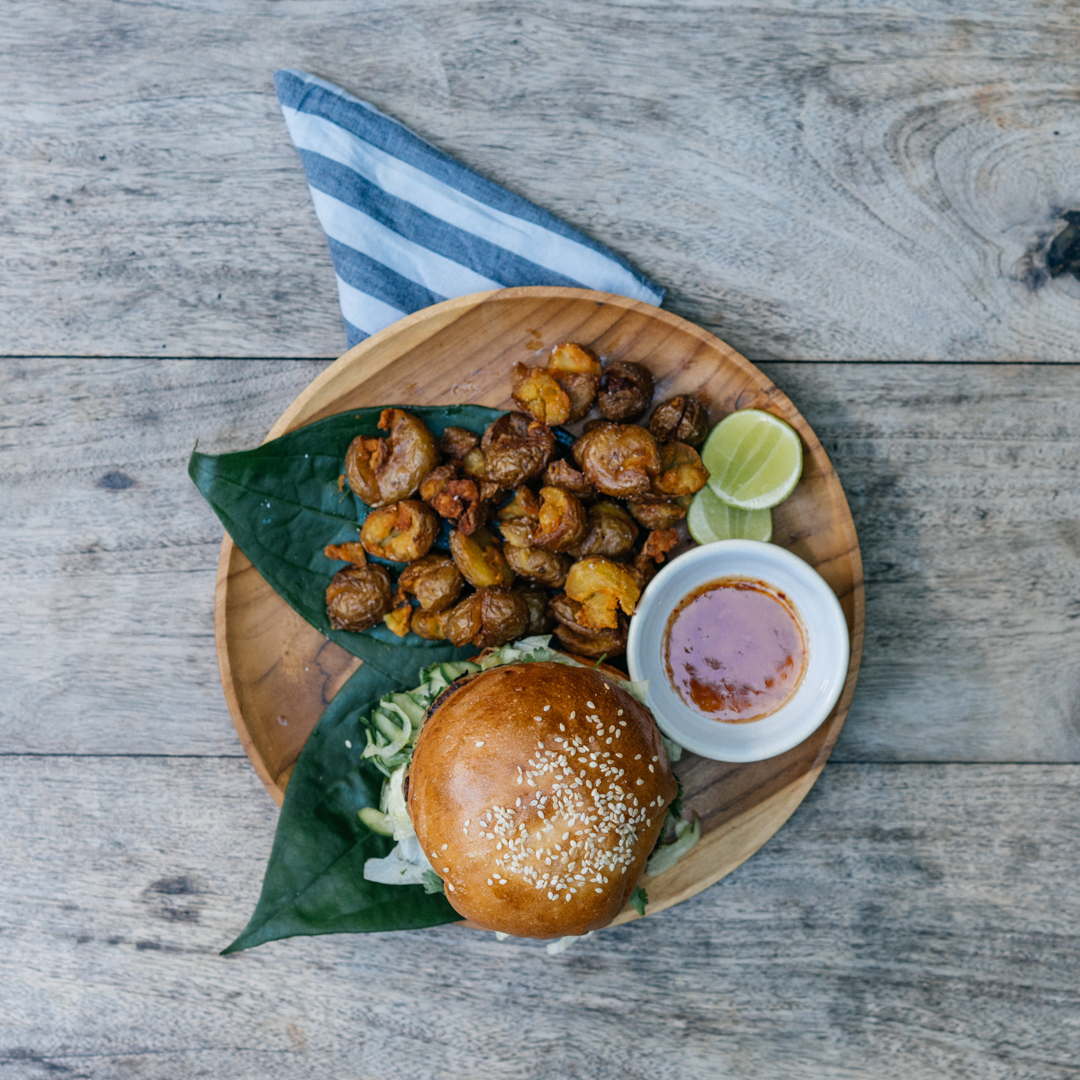 Words by Molly Henze
Photos by Lachlan Dempsey