With the help of Dani, a curated chef knowledgeable in tropical flavors, we launched our new menu in March. In Weligama, we're in the midst of a transformative period when it comes to the culinary scene. As this little beach town has become more and more of a travel destination with the promise of good waves and good weather, it has to come with good food to boot. So without further adieu, we're giving you just a taste of what you'll find on your plate on our new breakfast menu. Our cafe is open 7:30am to 3:00pm and we serve breakfast all day, every day. They say breakfast is the most important meal of the day, and we couldn't agree more. Whether it's sweet or savory, we've got you covered. Stay tuned for a future feature on our lunch menu, or pop in for an afternoon delight.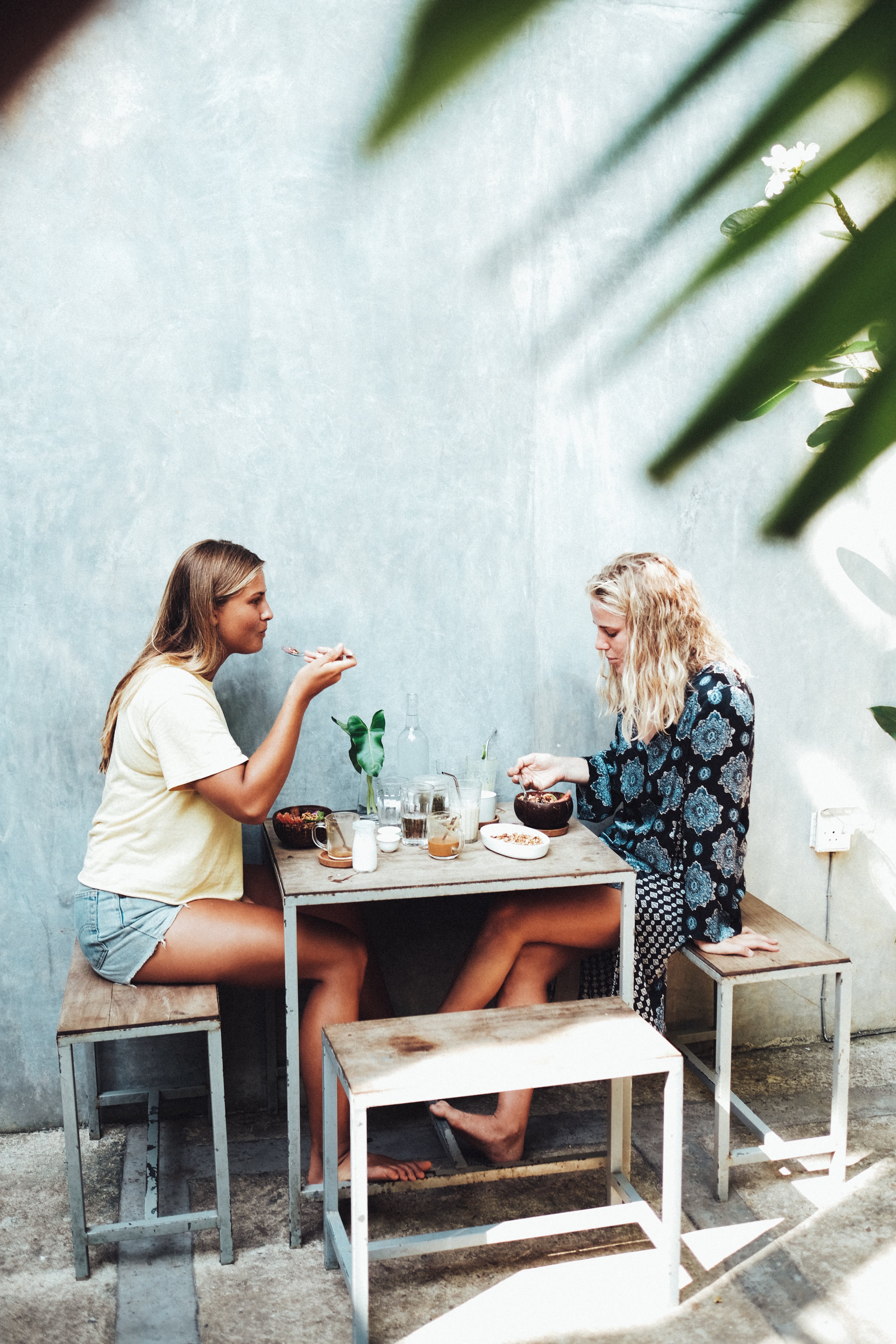 For the one with the sweet tooth:
Granola bowl – our nutty house-made granola w fresh & dried fruit, natural yoghurt, and treacle served on the side. For those refraining from dairy, you can opt for coconut yogurt instead.

Sweet Island French Toast – classic french toast with an island twist. It's served with grilled pineapple, fresh banana, toasted coconut, citrus curd & a ginger lime syrup

Cacao Chia Pudding- For those wanting a healthy breakfast that's equally as rich in taste, opt for this pudding served with coconut cream whip, fresh banana, raspberries & Coco Pops
 Photos @natali_kot  and @matildalandstrom
For the one who likes it savory:
Avocado on Toast – This favorite on our menu has been updated to include avocado smashed with lime & green peas, served with watercress, mung bean sprouts, grilled lime, our house pickles, chilli flakes & mung beans.

Corn Fritters – These fritters have had a makeover, with 2 poached eggs, tomato & red onion salsa, fresh lime and coriander yoghurt.

Chickpea Scramble – For vegans and vegetarians, the "scramble" includes chickpeas with grilled sweet potato, sauteed kale, roasted red peppers, fresh coriander & coriander yoghurt

Salmon Scrambled Eggs – Scrambled eggs on toast with smoked salmon, feta & dill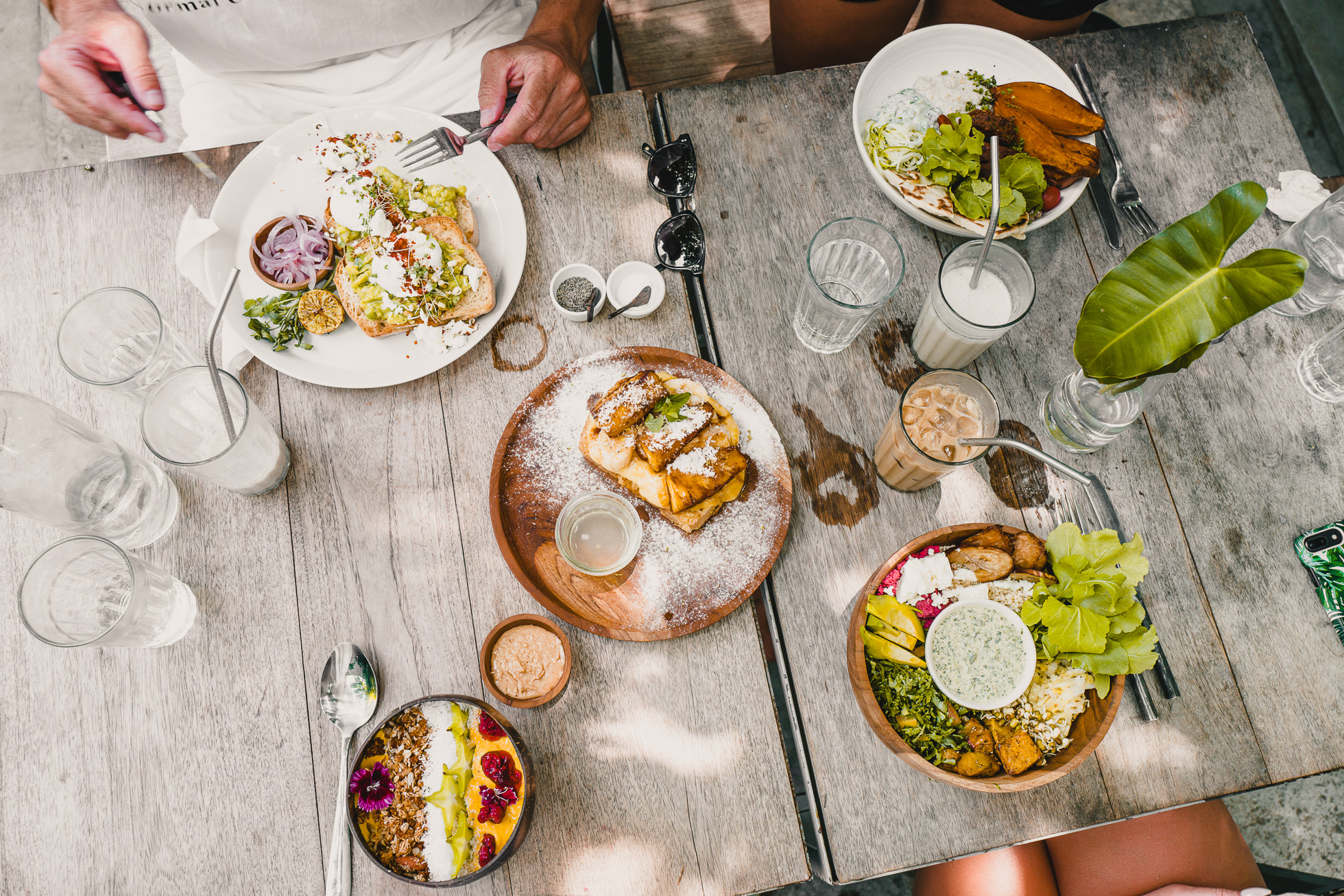 Did someone say smoothie bowl? Cool down with a refreshingly tasty smoothie bowl that looks as good as it tastes. Served up in a bowl made of coconut shells, your smoothie bowl is certifiably instagrammable and just as delicious to eat. We made the most out of the fresh fruits that Sri Lanka has in abundance to serve them up in a bowl that's filled with health benefits.
Beet That Berry!
This rendition includes berries, beetroot, banana, flax, almond milk & vanilla topped with watermelon wedges, blueberries, pomegranate & goji berries
All Kale Pineapple!
The reigning fruit of Sri Lanka, pineapples, had to be a feature in one of our smoothie bowls. Whipped up for you is kale, bananas, pineapple, moringa, spinach, coconut water & coconut oil, topped passionfruit, papaya, goji berries & coconut flakes
Mango Jack
Say hello to this yellow delight in a bowl, consisting of ripe sweet jackfruit with lime, mango, banana, orange, turmeric & coconut cream. Topped with granola, starfruit, coconut flakes & raspberries.
As a guest staying in our rooms this is what's included as your breakfast! Check out available rooms here.