Is it possible to be on vacation and save the world at the same time? We think so. There are all kinds of ways to show your appreciation for the environment you're traveling in. Maybe you're already living an eco-friendly life at home by buying organic food from your local farmer's markets and separating your trash. It's completely possible to take this lifestyle with you when you travel. At Ceylon Sliders, we're passionate about making a difference wherever we can and we love to encourage travelers alike to do the same. We've got our top 10 eco-friendly brands and products in our Ceylon Sliders shop to make your stay at our surf and yoga retreat sustainable for years to come.  Even if you're new to an eco-friendly life, you can start a new habit with these sustainable travel tips. Packing these items while you're out to explore the world will help make you an environmentally friendly traveler: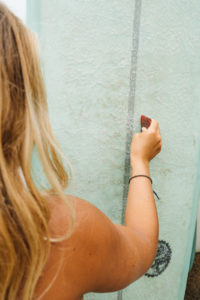 1.Opt for reusable straws – Stream Straws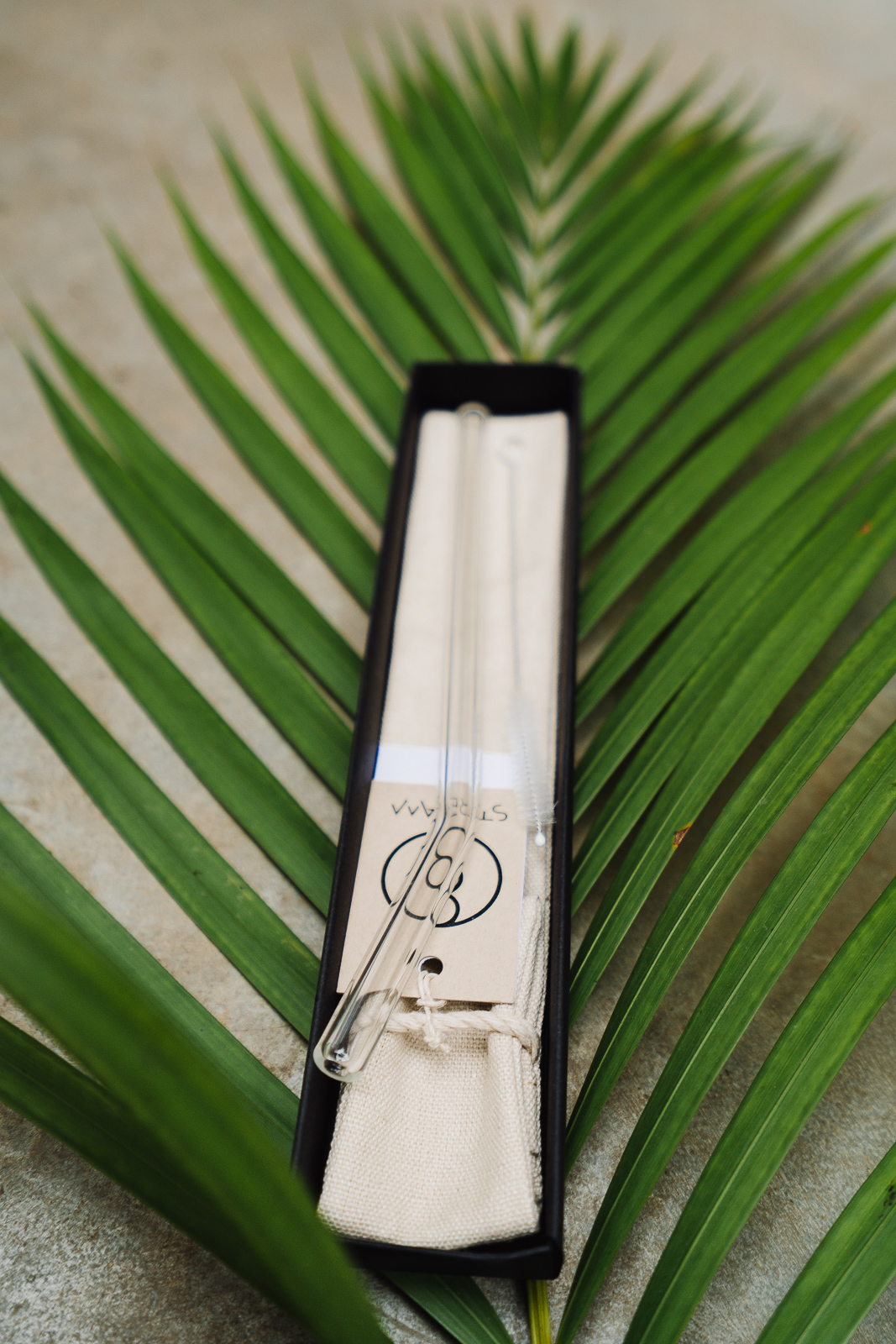 Straws are one of the most commonly tossed, single-use plastic items out there. As humans, we use more than 500 million plastic straws each day. That's 500 million opportunities to reduce waste per day. We think you can drink your coconut and be environmentally friendly too! When you're out and ordering a drink, just remind your waiter not to bring you a straw while you whip out your own. Stream straws will come with their own carrying pouch, making it easy to keep clean and tucked away. Plus, we personally think it's much more fun to drink out of your own straw!
2. Tiffin Containers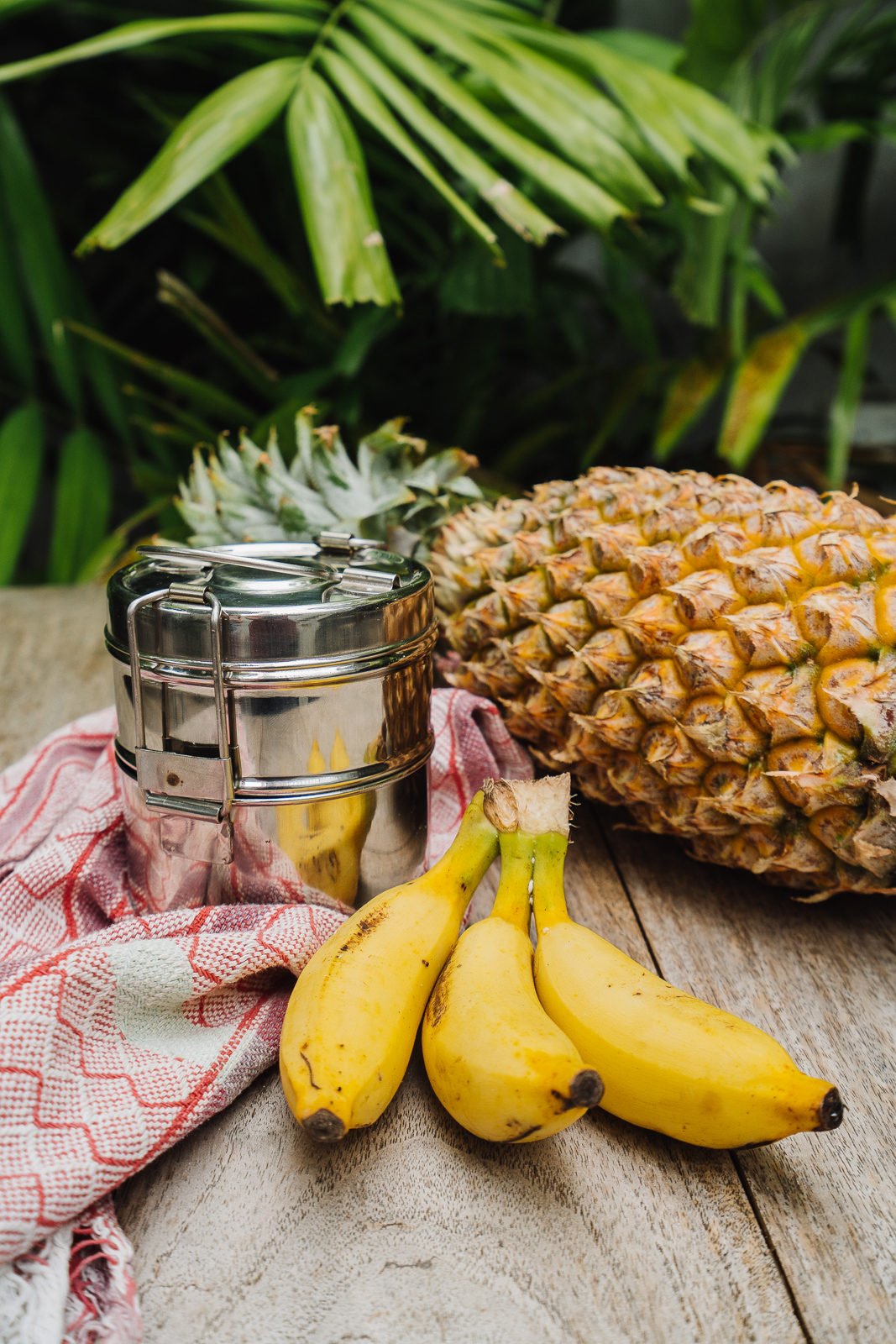 These little containers are seriously made of miracles! Not only are you storing your food in a container that won't leak toxic plastic chemicals into your food, but you're also helping reduce the output of styrofoam, cardboard, or plastic-lined containers normally used to take-away food. Bring these bad boys out when you've packed a lunch or snack after a surf, or when you're out to eat and think you'll be bringing home leftovers. We like to keep a few at home and a few in our travel bag just in case the moment strikes. Saying no to plastic containers also helps spark a conversation, giving you a moment to share why you're going green as a nomadic traveler.
3. Mugs on mugs on mugs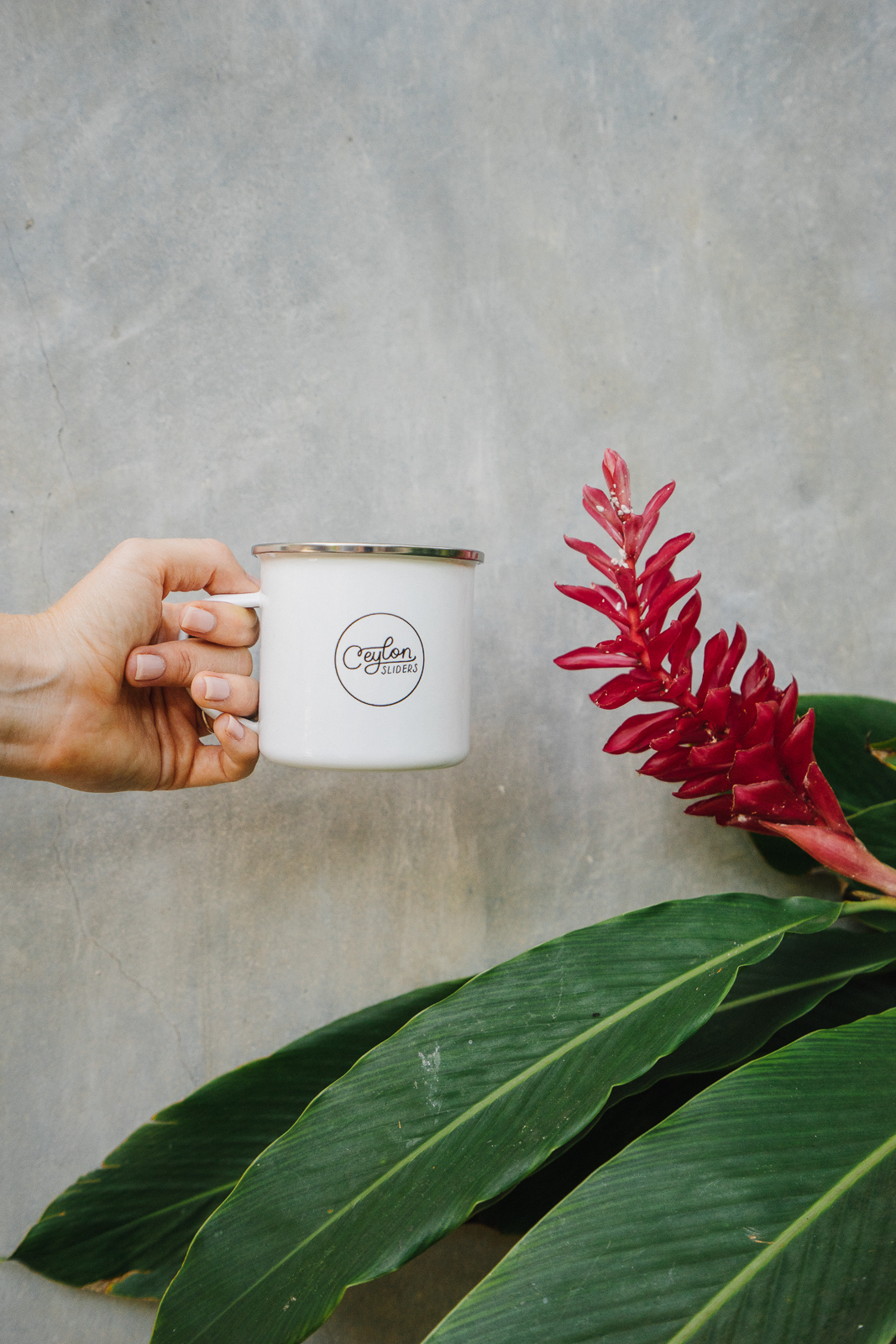 We don't know about you but we can't survive without a proper morning cup of joe. In our shop we have just the right mug to stuff in your bag to bring wherever (*cough, cough* camping trip?) It's made of a lightweight material, so you don't have to worry about your coffee habits weighing you down.
4. Reusable bags – Rice & Carry
At Ceylon Sliders, we take reusable one step further by partnering with a Sri Lankan company called Rice & Carry. They make all kinds of totes/bags/wallets made from recycled rice bags. Stuff your other reusable products in these bags and you'll be a lean, mean, environmentally friendly machine. Oh, we've also got their upcycled wax combs just in case your board is in need of a little TLC. To give you yet another reason to ditch plastic and choose one of their bags, over the last ten years we have produced more plastic than during the whole of the last century. Using a trendy bag to help reduce plastic waste? We're going to say yes.
5. Traveler, meet Moonshadow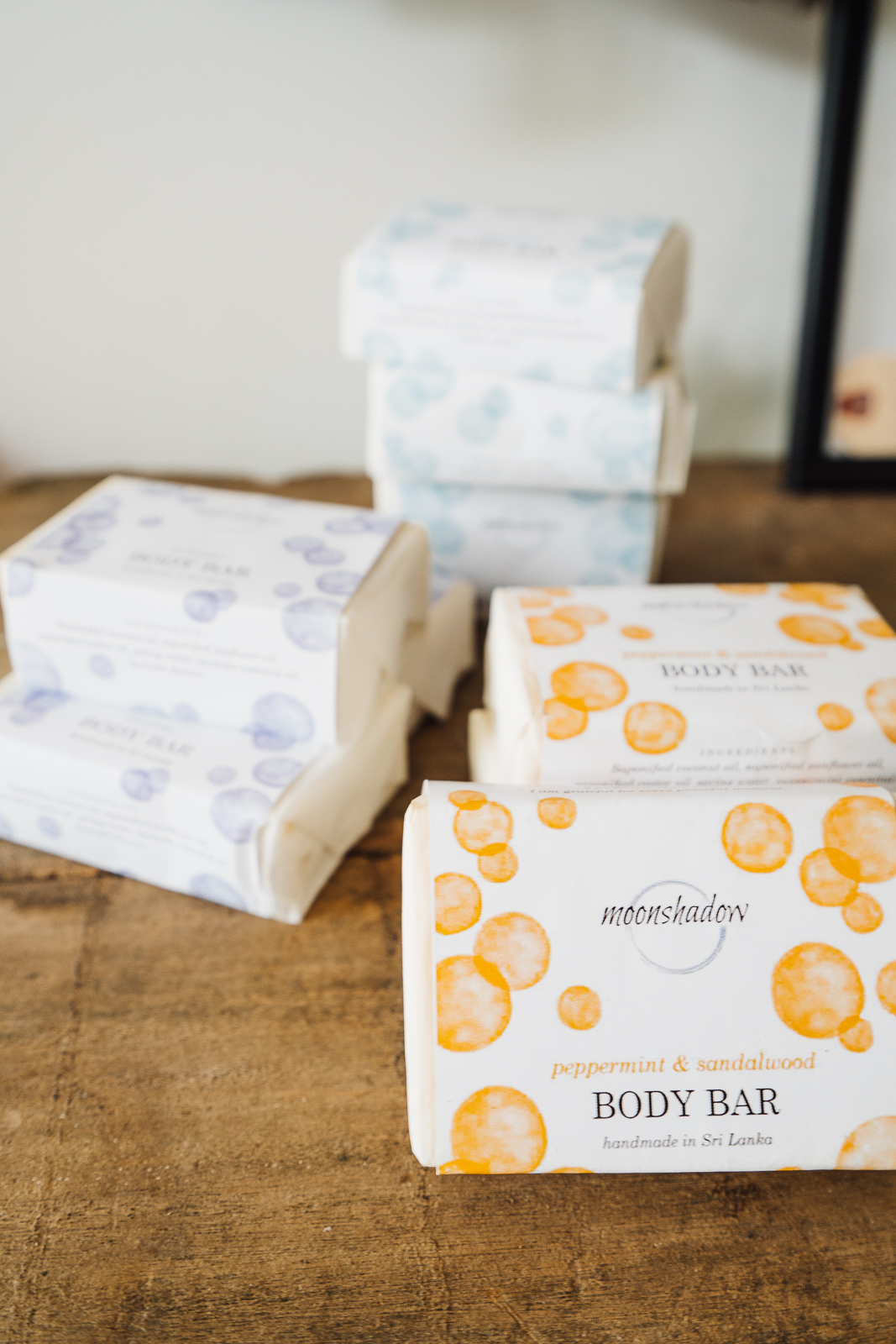 We can't stop gushing over a local company we've found in Sri Lanka called Moonshadow. Locally made and produced here, the man behind Moonshadow has made environmentally friendly body products that give your body some much needed beauty care. Traveling can make you feel grimy and tired all too often. Go ahead and treat yo'self with a few of these goodies:
Lip balms.

Your lips will thank you after salty surfs in the sun.

Soap.

Because you need it. Plus it smells good.

Hair oil.

Treat your damaged locks to some much needed hydration.

Mosquito repellant.

A complete essential in Sri Lanka, minus the toxic chemicals.

Healing salve.

For those post-airport dry hands.

Muscle and joint balm.

We love to use this on our shoulders after a tough paddle out.

Essential oils.

Each has it's own properties to suit your mood.
6. Choose eyewear that matters.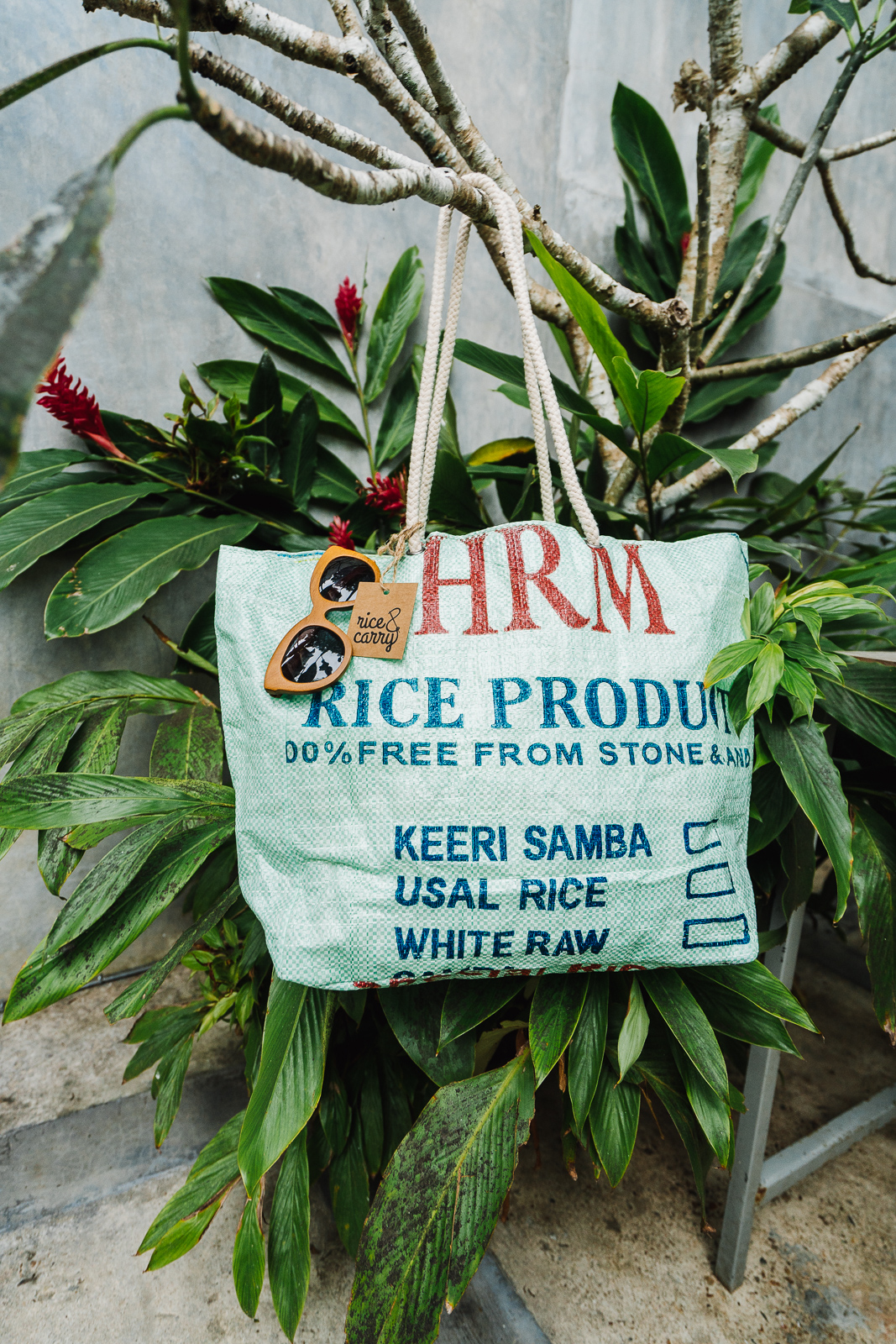 We stock our shelves with Parkville sunnies to protect your eyes from the strong Sri Lankan sun. These shades are carved from sustainably sourced wood with lenses offering UV 400 scratch-resistant protection. Here's the best part: they manufacture all their sunnies right here in Sri Lanka, helping to employ the local economy while creating some of the best eyewear.
7. Fair trade all the way – Greenfield Farm Organic Life Products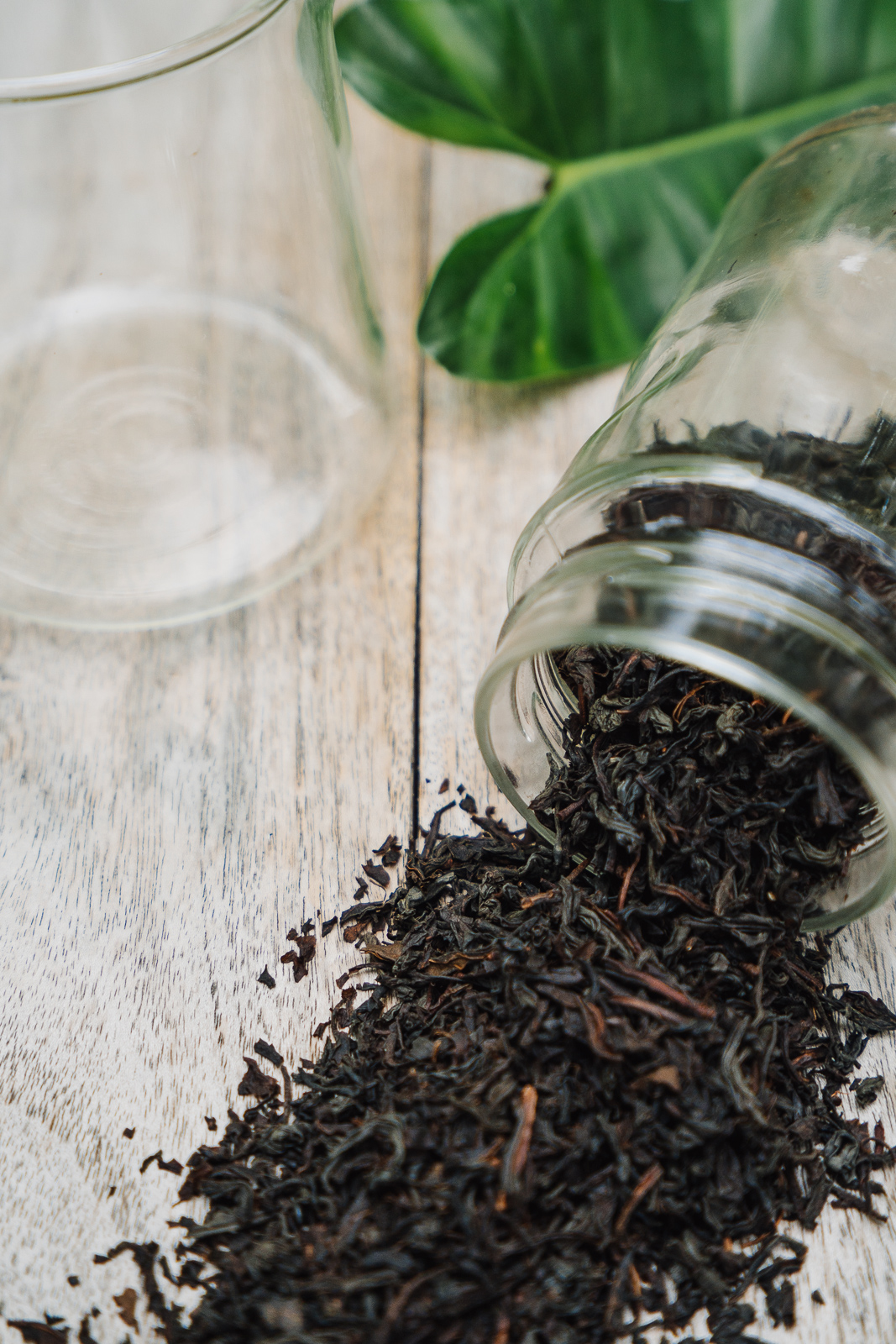 Not only do we use fairtrade products in the cafe at Ceylon Sliders, but we give our guests the opportunity to take some of these health foods home with them. All of their products are organic and made with the utmost ethical standards. Sri Lanka is known for their tea, which is why we've got an array of loose-leaf tea right in the shop for you to grab and go. We also love coconut products – coconut sugar, coconut flour, or just plain coconut oil goes great with just about anything.
8. Do your down dog, sustainably – Live Whole Sustainable Yoga Mats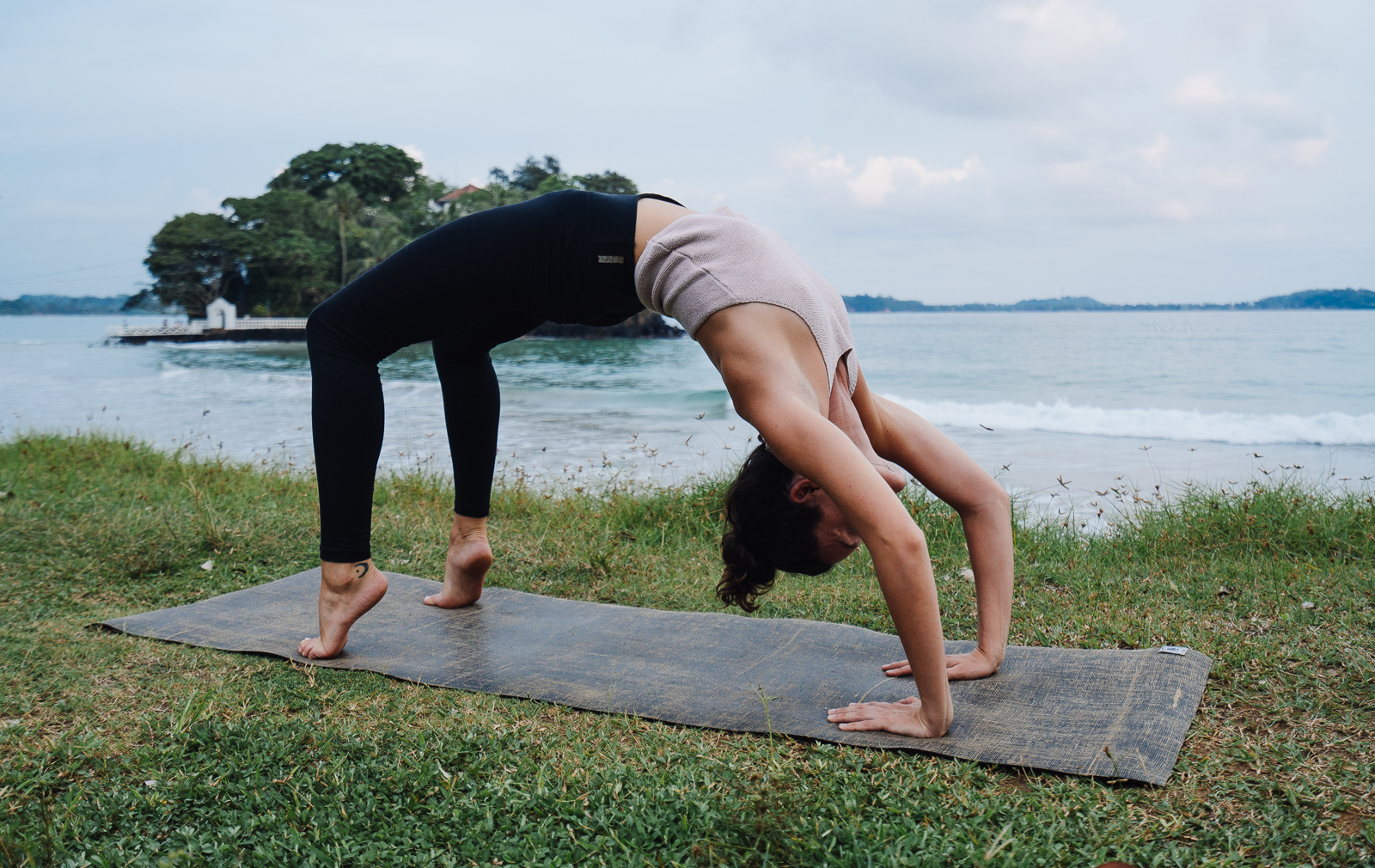 We offer yoga classes every morning at Ceylon Sliders to get you rising with the sun. While you're in your down dog, you might notice you're practicing on a Live Whole yoga mat. Providing just the right amount of firmness, you can take a big sigh of relief in knowing these yoga mats are environmentally friendly. We've stocked them in our shop for you to take on your travels to new adventures or back home to continue a practice that boosts eco-friendliness.
Most yoga mats are made from PVC or other plastics which just contribute to our waste on this planet. These Live Whole yoga mats are made of natural tree rubber and coconut fiber! This material also helps for some sweaty yoga in tropical climates like Sri Lanka, giving you a grip to nail your asana. They're 100% chemical free, biodegradable, fair-trade, and are guaranteed to help you become a more sustainable traveler. You and your practice will thank you.
9. She Cup
Ladies, this one is for you. Traveling while on your menstrual cycle can be anything but glamorous. That's where shecup comes in! There are several reasons why women are slowly choosing menstrual cups over average tampons and pads. Not only are tampons and pads a nuisance to pack, but their environmental and health impacts are daunting at best. Switching to a menstrual cup like shecup is a great way to keep your cycle healthy, while avoiding another item in a landfill.
10. Surf with fins from Hidrosurf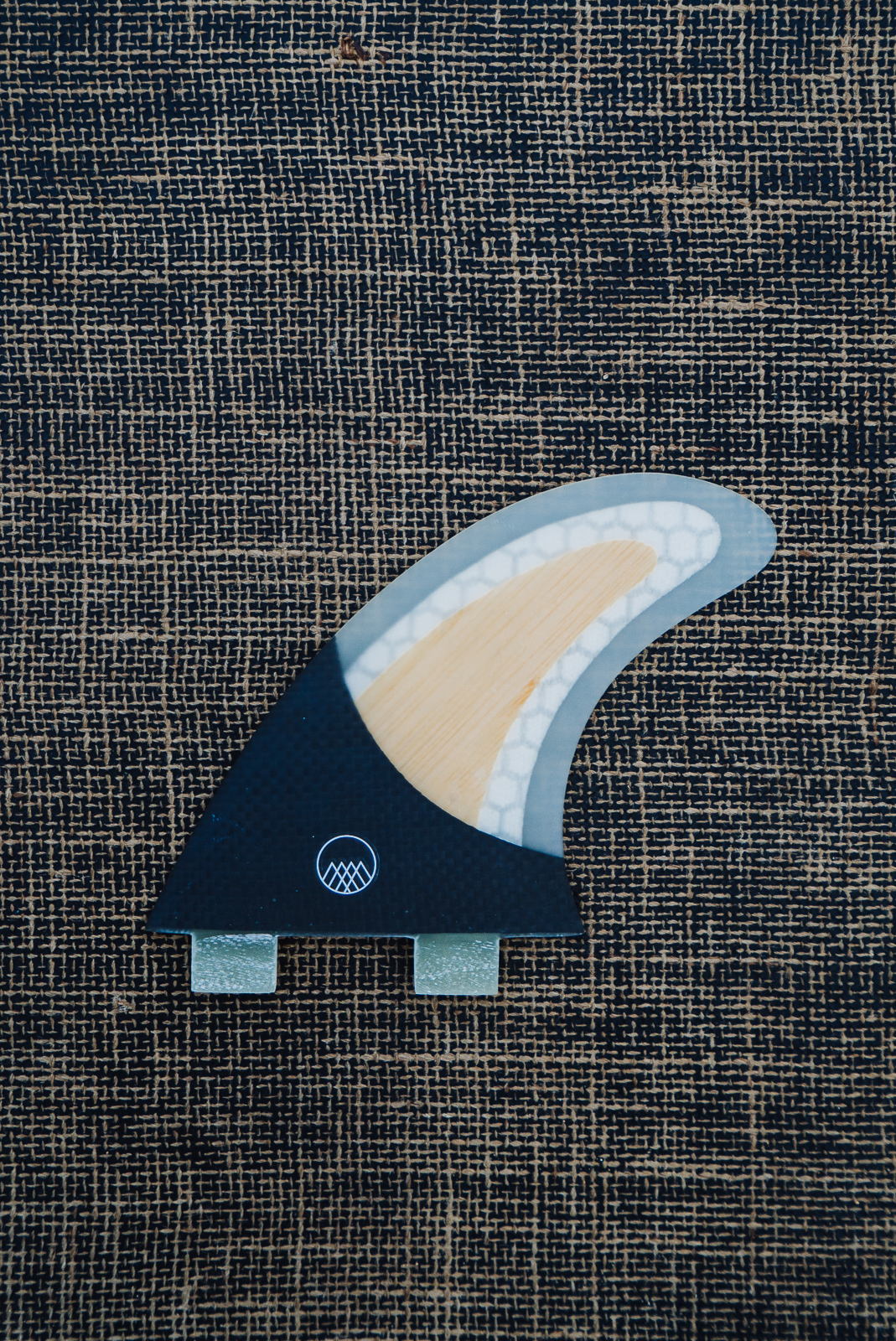 Here in Weligama, it's all about the waves. If you've come here to catch the stoke, you're in the right place. You also probably hoped to pack as light as possible. Hidrosurf provides bamboo fins reinforced with a carbon base are perfect for the minimalist traveler.
Words by Molly Henze (@mollyhenze) and photos by Jake Kin (@jkinphotos).