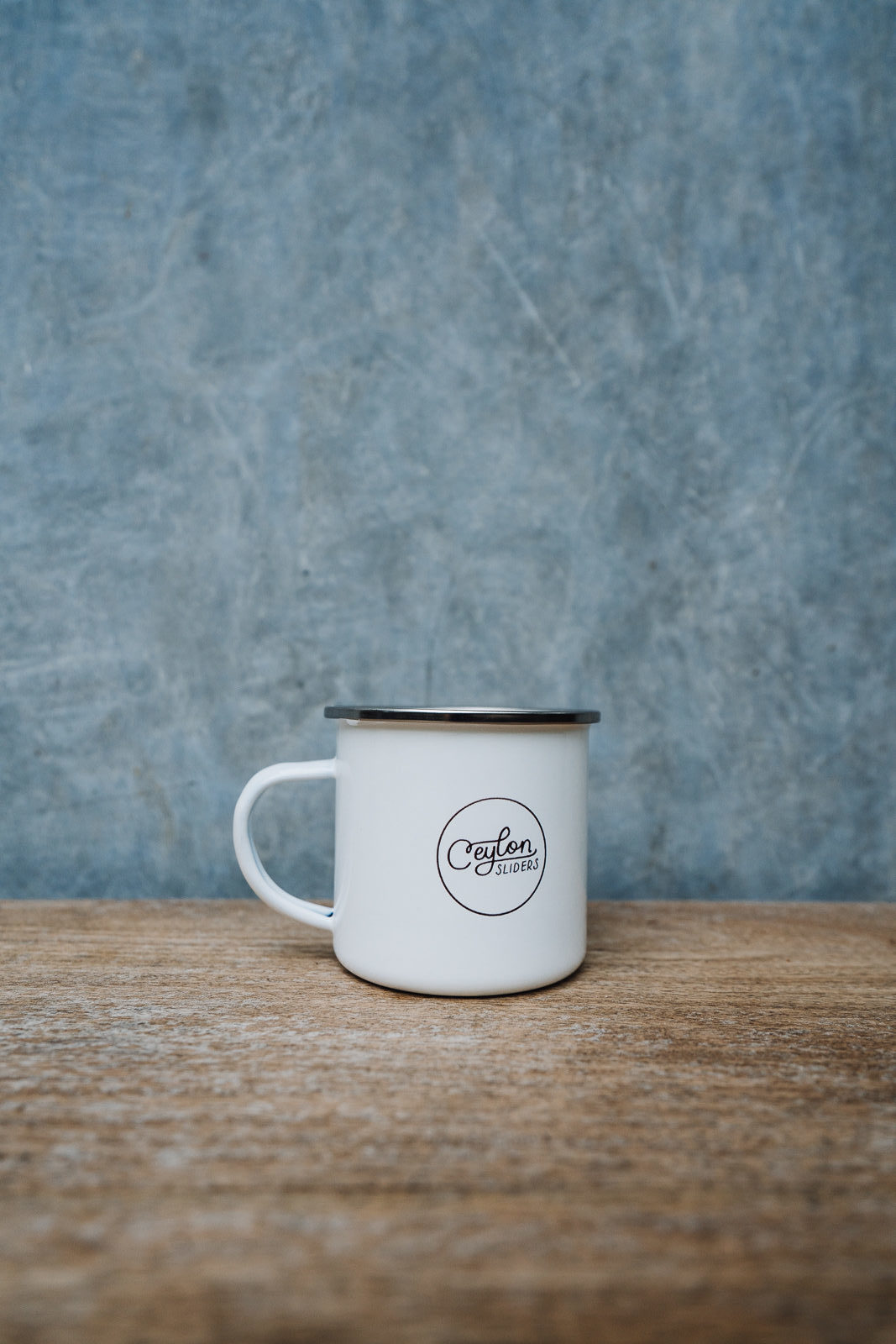 At Ceylon Sliders, the idea of eco-tourism isn't just a fad, it's a way of life. Being in such close proximity to picturesque landscapes and nature, we felt it was imperative to create a space that sustainably coexists. Embodying surf culture at it's finest, we are naturally ocean-lovers, wanting to respect the environment that cultivates the lifestyle we love. Because of this, we've incorporated a few ways to have a sustainable cafe here in Sri Lanka. When you sit down for a meal here, you can rest easy knowing the process behind your meal was made with sustainable and ethical choices. 
Talkin' trash
Let's face it, the world seems to perpetuate the use of non-reusable plastic. It's convenient and easy, but leaves our oceans and beautiful landscapes littered with debris. Especially in a developing country like Sri Lanka, the impact of our environmental choices is much more transparent. Plastic packaging ends up in our landfills and our oceans, regularly consumed by marine life and animals with fatal consequences. To put this into perspective, the World Economic Forum has found that by 2050 the amount of plastic in the oceans will outweigh fish. Synthetic plastic is also non-biodegradable – meaning it won't ever go away.  
While we can't change everyone's personal behavior, we can change ourselves. This is why we're constantly making an effort towards more sustainable choices. For example, instead of plastic we've opted for glassware and cloth napkins. Being sustainable doesn't have to mean being dull. Sustainability is part of our message and essence to keep bringing you all that Sri Lanka has to offer, without the waste.
Our Method
1.Ditch the plastic utensils and cups
At Ceylon Slider's cafe we've said no to plasticware and yes to metal, glass, and porcelain. When you sit down for one of our hand-crafted cappuccinos (highly recommended to accompany a good book), you'll notice you won't find plastic anywhere. Our utensils are made of metal, wrapped in napkin made of cloth – not paper. We've found that in doing so, we're greatly able to reduce our waste impact. Plus, it makes for some photogenic opportunities to snap and share pictures of all your holiday foodie goals.
2. No plastic water bottles
Hydration is crucial in Sri Lanka. You're out surfing, you're in the sun, and you're thirsty. It's important to remain hydrated throughout the day to keep you going from sunrise to sunset. Rather than plastic water bottles, we used filtered water in glass containers. Beverage containers make up 14% of all litter and with caps and labels, the number only grows. We make sure all our guests have free water on hand to help minimize those water bottle purchases whenever possible.
3. Locally grown food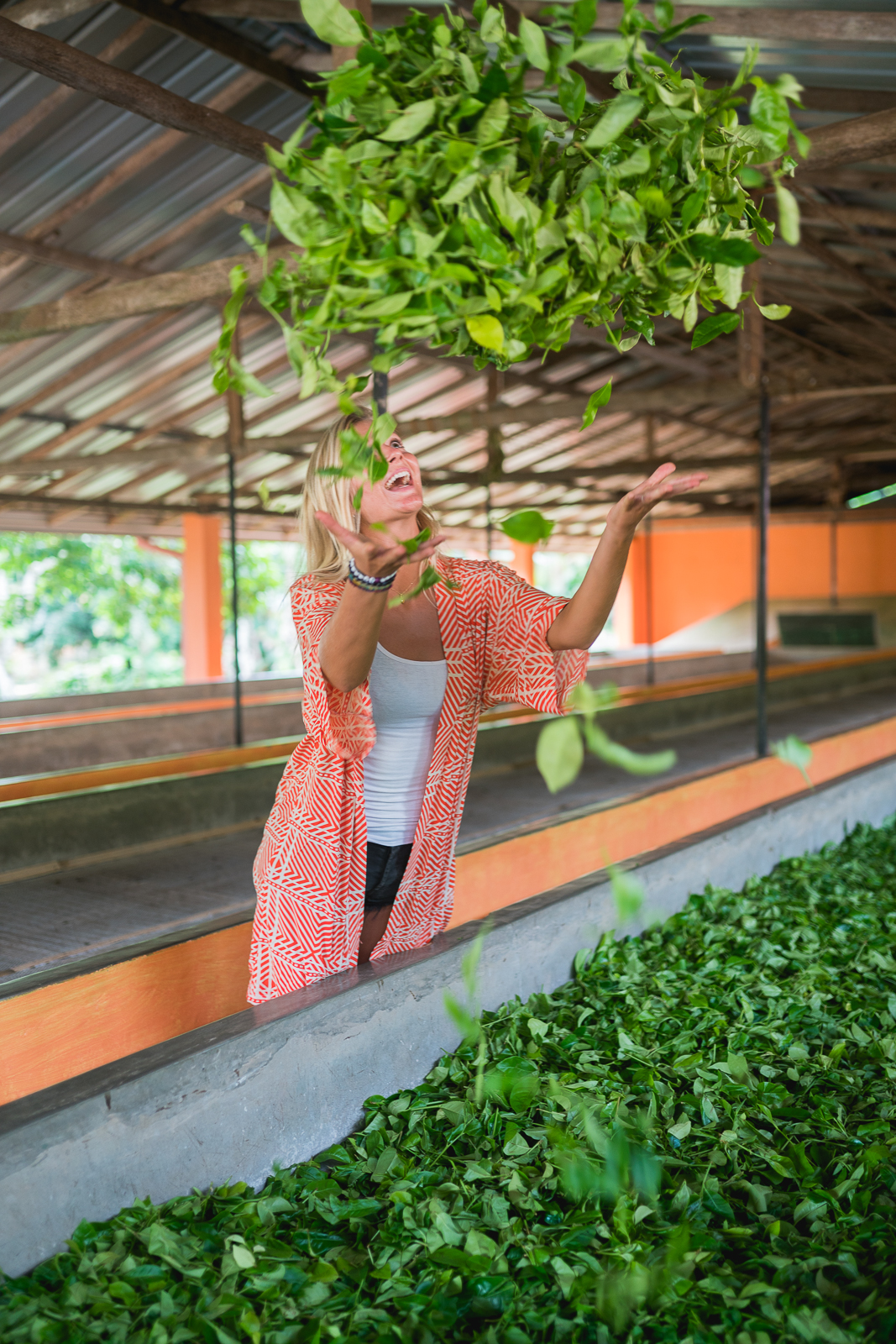 One way to greatly reduce your environmental footprint is to buy local food. Food sourced in this manner not only helps out your local economy, but you reduce the amount of natural resources spent in producing, packaging, and transporting food from location A to location B. With over 40% of plastic being used in packaging, sourcing locally helps us cut down that amount.Many items also come straight from our garden like bananas, aloe vera, and coconuts. Eating this way means eating fresh, and we're all about serving the freshest, tastiest ingredients.
4. Suck it, plastic straws!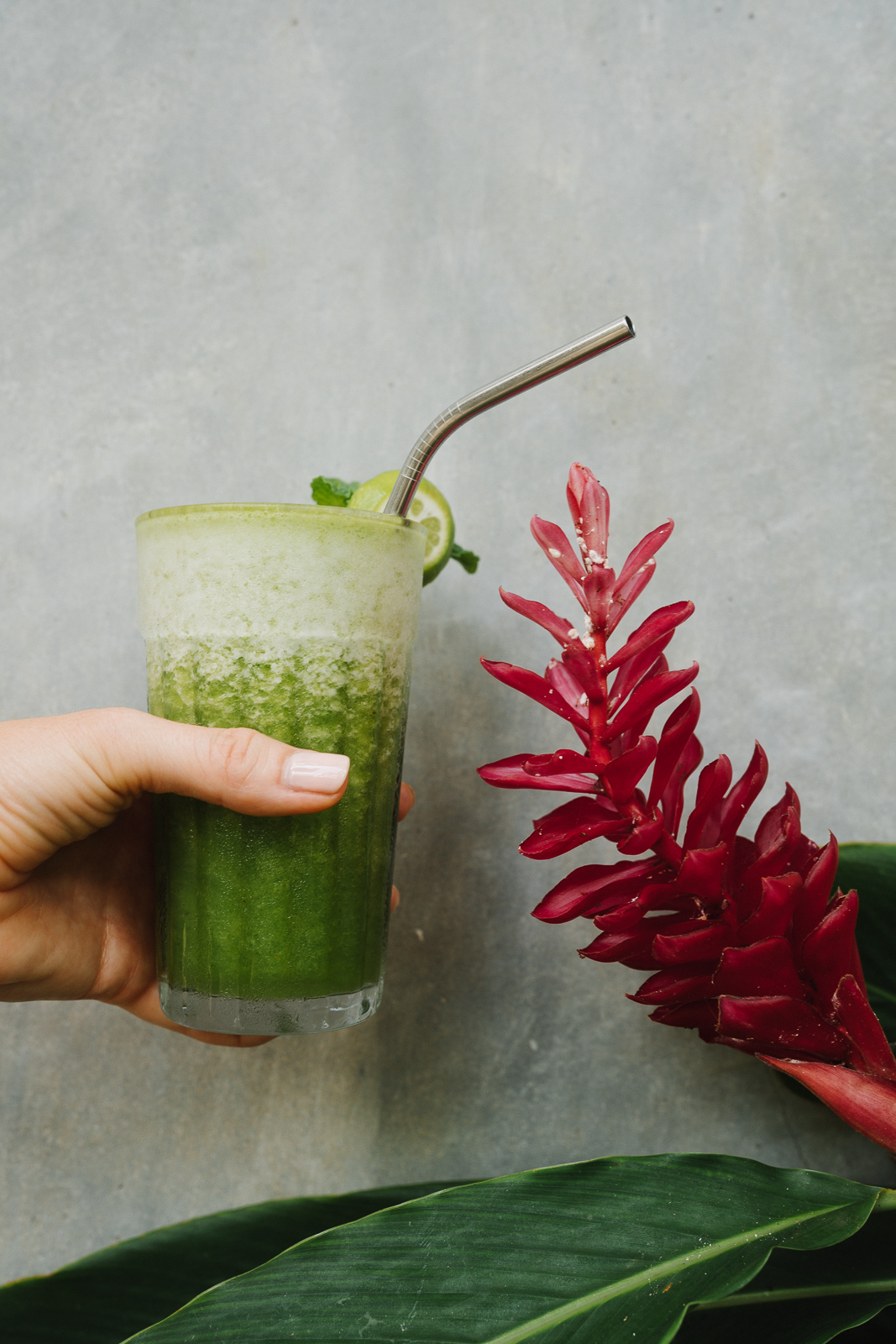 Plastic straws are one of the easiest ways you can be environmentally friendly. We want you to enjoy that coconut or fresh Dharma smoothie, but we're going to give you the tools to do so responsibly. You'll find that with whatever drink you order, it will come with a straw – one made of stainless steel, not plastic. They're also much more fun to drink out of, in our opinion! You can find some similar straws in our shop. 
5. Fair trade products
Are you tasting a hint of cinnamon? Whatever the spice, you can be at peace knowing it's a fair trade product. We think fair trade products taste better, but perhaps it's our moral stance that lends our minds to thinking this way. Fair trade products help improve the lives of those behind the brands, providing fair wages and working conditions. In doing so, it helps these farmers become better protectors of their land and their environment. They no longer have to turn to cheap agricultural practices that can be detrimental to the very ecosystems they depend on. There are also stricter environmental standards that farmers have to adhere to in order to be classified as fair trade. All in all, we think fair trade makes for a better livelihood. It's just one small business practice we implement to give back to the communities that we stand on.
6. Low waste impact
One of the best ways to be an eco-friendly cafe is to reduce the amount of waste you're producing. It's one thing to recycle, but it's another to eliminate waste altogether. We also partake in regular beach clean ups to show our coast some environmental love. Most of our spices, rice, and other food items are bought from the farmer's market by weight, not in plastic containers or bags. We also separate our plastic, paper, organic material, and glass to make for streamlined waste removal. And we're self-proclaimed professionals when it comes to reusing what we can. Have you ever started a fire using coconut shells as your fuel? In Sri Lanka, we've found a way to be sustainable, yet innovative by blending local traditions with environmentally friendly knowledge.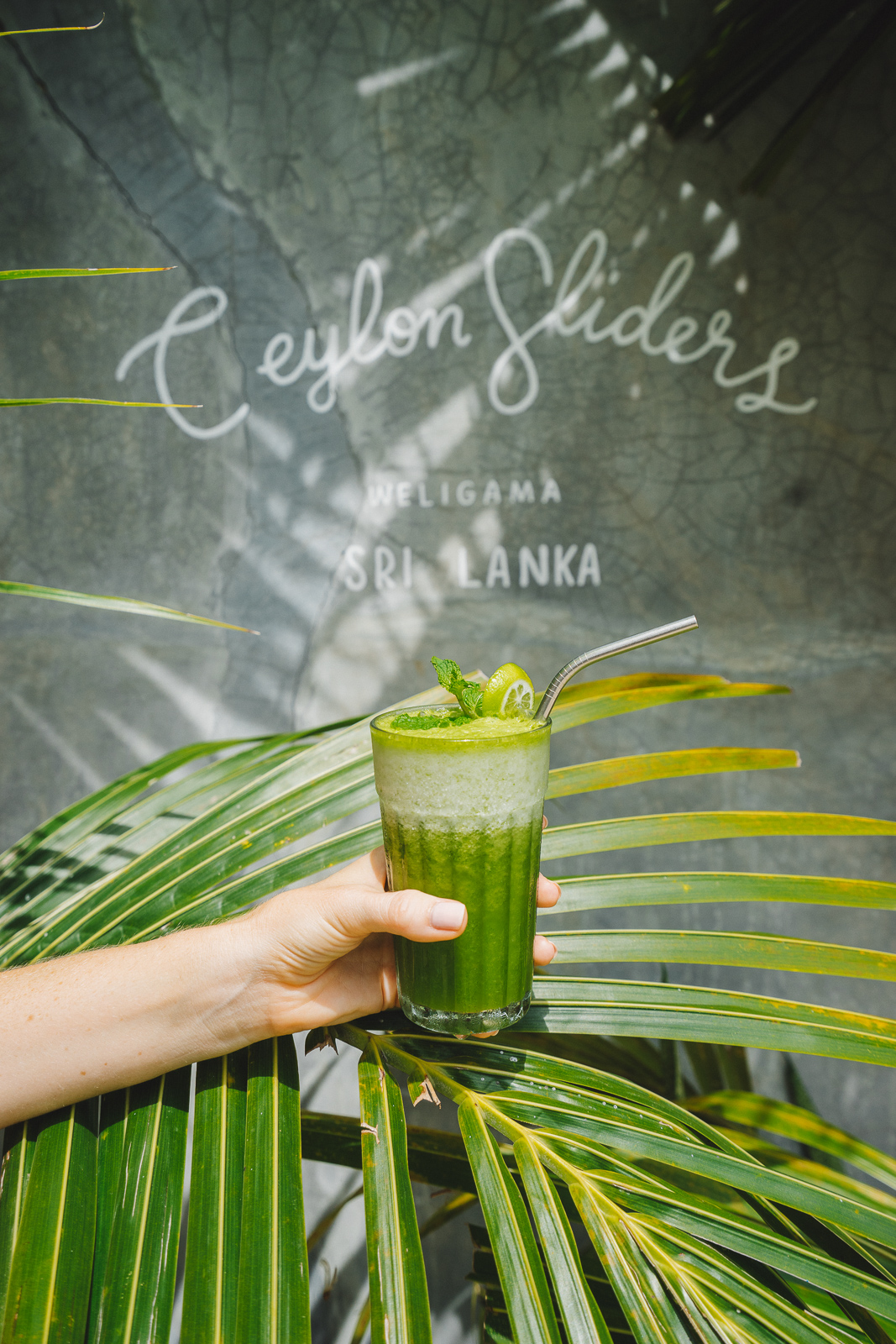 By making Ceylon Sliders a sustainable cafe we're helping to pave the way for a sustainable future. Leading by example is one of the best ways we know how. If you have some other sustainable tips, we'd love to hear them by leaving a comment or sending us a message. If you're in the area and are looking for a cafe in Weligama, stop by to check us out. We'll treat you to a salty island smoothie (don't forget the sustainable straw!), good vibes, and good eats.
Words by Molly Henze (@mollyhenze) and photos by Jake Kin (@jkinphotos)